Biden Gets Destroyed in New Poll That's the Worst Yet, as Gas Prices Soar to Incredible Amounts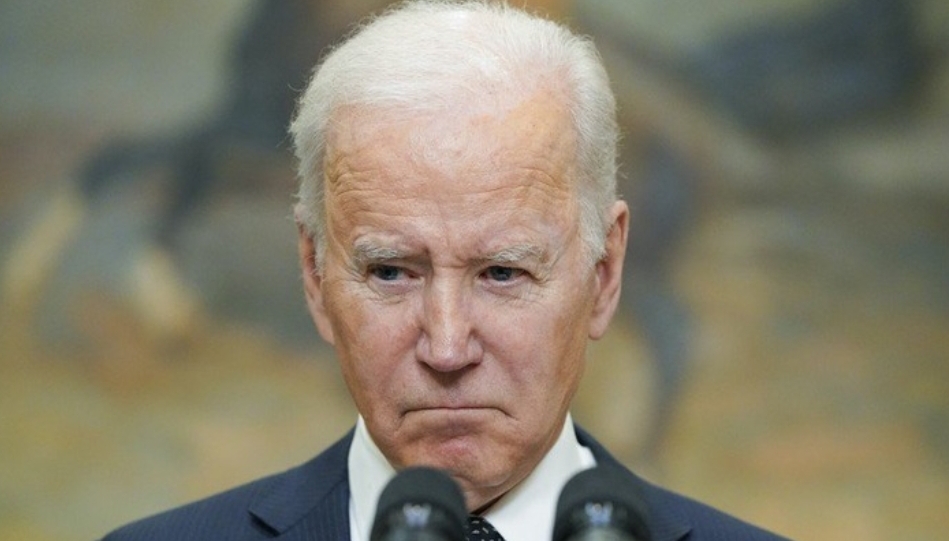 Joe Biden's approach to the rising gas prices has largely been to try to blame Vladimir Putin's invasion of Ukraine, even though prices were on the rise long before that.
The only action Biden seems to have done in response to try to lower prices has been to release barrels from the Strategic Petroleum Reserve and deplete our emergency stores. He said he would release one million barrels a day for six months. He likely hoped that would bring down the prices before the election. But it hasn't done that and Biden hasn't done anything to change his policies against the energy sector that are part of the problem. Biden has continued to block oil drilling and cancel oil leases. Even Sen. Joe Manchin (D-WV) has called out his approach.
A new ABC/Ipsos poll shows that Biden's numbers have gotten even worse on everything, particularly inflation and gas prices. They were already bad enough, so much so that even CNN was blasting Biden over his approach. But now he's at 28 percent approval when it comes to inflation, with 71 percent disapproval, and when it comes to gas prices, 27 percent approval and 72 percent disapproval.
https://twitter.com/IAPolls2022/status/1533450529078136833?s=20&t=CoLp0cVeoQm_Yrtmb8AxJA
Eighty-three percent say that the economy is "extremely or very important" to how they will vote, and 80 percent say inflation is "extremely or very important" to how they will vote. Seventy-four percent say gas prices are "extremely or very important."
It's bad, and the Republicans are leading in the enthusiasm gap as well for the midterms, another killer number for the Democrats. Biden is sinking them big time.
https://twitter.com/RNCResearch/status/1533459900537491461?s=20&t=bR1DLw5NDBOFtidOD4sKGQ
Democrats can talk all they want about other issues and try to deflect, but it's the pocketbook issues that are leading people's concerns–which the Democrats can't hide or cover up.
Gas is just under ten dollars at a Mendocino, California, station, hitting $9.60 a gallon on Friday. Owner Judy Schlafer says that she paid $50,000 for an 8,880-gallon delivery this week. Three months ago, it would have cost $30,000. She said if she doesn't charge that price, she's out of business. "I'm going to be lucky if I make the year with all the fees, the regulation, the payroll fees," Schlafer said. "If it continues the way it is, Mendocino won't have a gas station next year."
While that's the most expensive in the country, the state average is up to $6.30 and the national average is now $4.82.
It's hard to get around how bad all that is and how much it is affecting everyone. What makes it worse on top of all that is how Biden just doesn't seem to give a darn and says things like it's an "incredible transition" to his fossil free world or claims more people are "feeling financially comfortable." It's that deflection that is making Americans even angrier at Joe Biden.