Angry Lady Fights And Punches Boyfriend For Grinding His Side Chick Backside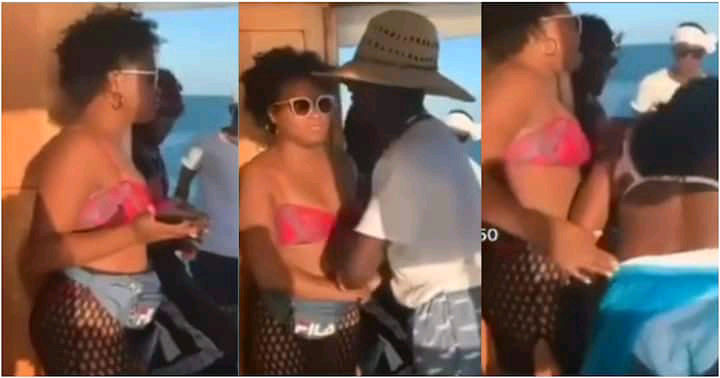 A video of a woman's angry reaction towards her boyfriend, who was grinding on his alleged side chick while they were revelling on a boat, has emerged on social media.
In the video sighted by ghlinks.com.gh on ghanagossip2, the man can be seen busily gyrating behind his alleged side chick as they freely danced and enjoyed themselves.
While still grinding on the woman, his girlfriend angrily approaches them, shoving him and confronting her rival in the clip.
The man, who nearly fell, quickly stood on his feet and rushed towards his girlfriend to restrain her from attacking his alleged side chick.
Following the confrontation with the other woman, the man's girlfriend angrily exchanged words and punched him in the face.