Abuja-Kaduna Expressway: Kano Businessman Kidnapped, Killed After N6m Ransom Was Taken To Armed Bandits
The nightmare and loss of lives faced by motorists plying the Abuja-Kaduna expressway in the hands of terrorists and kidnappers is far from over after a Kano based businessman, Abba A. Fagge has become the latest victim to lose his life to the criminals.
According to a tweet by the Head of Media and Publicity of the JMD Foundation in Kano, @AM_Saleeem, Fagge was abducted along the Abuja-Kaduna road two days ago by armed bandits and demanded the sum of six million as ransom.
He said the family of the kidnapped victim got the money and directed to take the money (the ransom) to Ogun State as demanded by the hoodlums.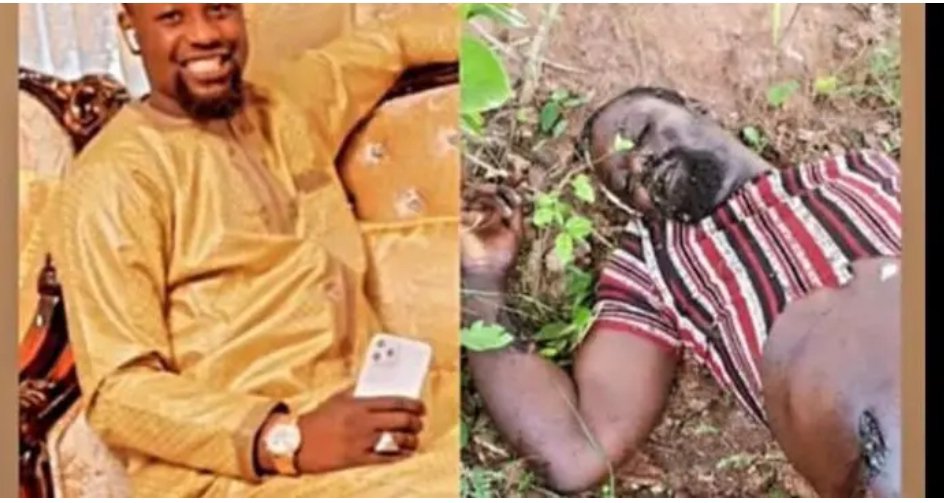 He further said the brother of the now deceased Fagge took the money to the criminals in Ogun State, only to discover that his brother had been killed.
It was not stated whether the reason for killing the victim was as a result of delay in getting the ransom to the bandits.
The corpse, @AM_Saleeem, further disclosed, is still under police investigation before it will be released to the family for burial.
Recall that the Abuja-Kaduna highway, has for long become a "death trap" for motorists and even train passengers.
Only few weeks ago, terrorists attacked a train in Jere, Kaduna State after it took off from Abuja and killed scores, injured many and kidnapped dozens out of the over 900 passengers on board.
Prominent among those kidnapped in the train was the acting Managing Director (MD) of Bank of Agriculture, Alwan Hassan, and he was released few days ago after reportedly paying 100 million.
Below is the tweet:
Abba A. Fagge, a Kano based was kidnapped along Abuja-Kaduna road two days ago by armed bandits, demanding N6m, the family found out he was killed in their custody after his brother took the ransom to the them yesterday. May Allah forgive him and bring an end to this menace.🙏🏾
They demanded that they should took the ransom to Ogun State where he was found dead, and the corpse is still under police investigation before they released it to the family.