2 Years After Baby's Birth Husband Suspects Wife of Infidelity and Checks Her Laptop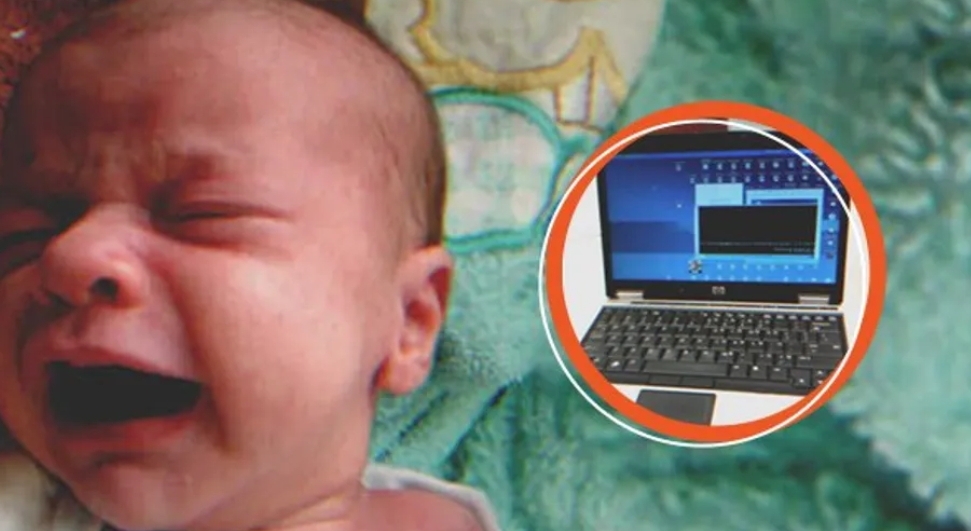 2 Years After Baby's Birth Husband Suspects Wife of Infidelity and Checks Her Laptop
While talking to his girlfriend, the man suspected she was lying. When he checked her laptop later, he found a history of disturbing details that exposed her double life.
A dad on Reddit was crushed when his girlfriend told him she was leaving him. She cited his depression as the main reason for this. However, the man soon discovered that she was lying after exploring her double life.
Redditor Maienaze's love story leveled up when he proposed to his girlfriend after she insisted they get married. Although their relationship didn't do without the traditional dramas, one incident outdid everything and made him realize he'd been utterly wrong about her.
The Original Poster (OP) was thrilled when his girlfriend discussed taking the next step in their love life. Although he wanted to take a few more years, he agreed and planned their first baby. OP's girlfriend fell pregnant, and they were so delighted.
But problems sparked when OP's work demanded too much of his time, such that he had little to no time for his personal life. Due to his depression, he showed no interest in welcoming the baby and wasn't interested in romance or hanging out either.
Her silence confirmed his suspicions. he asked her to call a cab and book a hotel immediately and kicked her out.
The couple tried working it out together, and things appeared perfect. By the end of the year, OP bought a house to raise their baby well. But OP's depression magnified due to his hectic work, and soon, his behavior started destroying the peace in his family.
Eventually, the couple welcomed their baby boy. OP supported his girlfriend during the first few weeks, but his condition worsened. He couldn't connect with his baby and started venting his aggression at home.
OP became miserable with each passing day and he could tell his girlfriend and baby were affected due to his behavior. He felt sorry for them but remained the bad version of himself.
However, his girlfriend was done with his attitude, and after an intense altercation, she flung his engagement ring at his face, crying, "I quit, I can't stand this anymore."
OP never felt so miserable, so he went to therapy to put the smile back on his partner's face. His condition eventually improved, and his family was back on track.
While it could've been a happy ending, things took a different turn when OP's girlfriend told him she'd planned on leaving him. OP was shocked because it didn't add up, especially after he walked the extra mile to mend things with her.
OP decided to go to couples therapy before making any big decision, assuming it was all his fault due to the aggressive person he was before. But his partner kept telling him that she didn't love him anymore. She was stubborn about leaving him and said that he would never change.
Although OP tried explaining they could still work out their relationship, his girlfriend accused him of confining her and told him she wanted to be independent.
OP was crushed and gave her two months to stay with him until she found a job and a place to live with their baby. But soon, OP discovered a truth that painted the complete picture of her random excuses to leave him.
As it turned out, OP's girlfriend had an ongoing affair for two months with a stranger she met online. She quickly connected with the man to overcome her unhappiness with OP, and soon, their relationship spiraled into something else after their passions matched.
After further digging, OP also realized that this man was no stranger. He recalled spotting his partner flirting with him before she talked about moving out. OP thought their relationship was strange as the man lived abroad and was much older and even had children older than his partner.
When OP caught her connecting with this guy for the first time, she reasoned she was unhappy and that it was a mistake. Although OP assumed she'd quit contacting the guy, she still secretly dated him. The truth finally dawned on OP when she decided to break up.
OP was livid and cut down the two months he'd given her to move out to just two weeks. He also laid down some strict rules for her when she stayed with him and prohibited her from seeing the guy until she moved out.
His girlfriend told him they were meeting soon and assured him she wouldn't stay longer. However, OP had a gut feeling his partner was still talking to her affair partner. He checked her laptop, and his doubts proved true.
OP confronted his girlfriend without revealing that he knew she was still in touch with the guy. Her silence confirmed his suspicions. He asked her to call a cab and book a hotel immediately and kicked her out. She recorded everything and threatened to call the cops, but OP was unmoved.
Although the woman decided to cherish her affair after moving away from OP, she dropped random texts to him. OP blocked her on his social media so that he had all the time to himself to heal and get over the damage she inflicted on their relationship. But that didn't stop her from coming back.
Shocked by OP's ignorance, his girlfriend unexpectedly visited him one day. She said she was worried since he never replied to her messages. She sounded sad and strange. However, OP turned down her approach and made it clear to her that he wasn't ready to discuss anything beyond their son. The woman left, but that didn't end it.
Op knew she was finding random reasons to talk to him. But since she was still engaged with her affair partner, he decided to go no contact. Eventually, he had a piece of news about her, and unsurprisingly, she was dumped by the new guy.
As it turned out, the woman's affair partner ended their relationship and checked out from the hotel due to her high expectations. OP was sad about how fate played out with his girlfriend but was certain the damage would be irreversible.
He turned to several communities on Reddit to share his dilemma, and after reading his story, people flocked to offer their support and thoughts.
I'm happy for you. My ex cheated and married her AP. Been 4 years now. Happy she is gone and leaving me alone," Redditor Rubiconman1970 stated.
the discussion surged, some people felt OP should be aware of the red flags and not compromise with his partner. "I know you feel terrible for her, even with everything she did to you and your family, and it's understandable. It means you still have a heart," user ArmorTEAGUE227 expressed, adding:
"But you must remember she did all of this to herself. Don't let that heart of yours trick you into letting her back. It'll only lead to even more problems."
Meanwhile, some people opined how most affairs wouldn't last once they became a committed relationship. "Starting a relationship as an affair tends to be the kiss of death for the relationship," asserted Redditor HambdenRose.
become committed relationships. | Source: Unsplash
As for OP, he felt sorry for his girlfriend for diving head down into a mess she'd created to fulfill her fantasies. Unsurprisingly, the damage OP's partner caused pushed their relationship into a corner.
Nothing would have justified it anyway, but our family is destroyed, and she's now alone and damaged as well," OP proclaimed and expressed his concern for his girlfriend regardless of her infidelity.
"I'm myself very ok and at peace with myself and with her. I know what I did right and wrong, and same about her," he recounted.
However, only time will tell if OP would ultimately move on from the turmoil in his relationship or start fresh with his girlfriend for old times' sake and their son.
Questions to Ponder:
Do you think it would be easy for OP to get over his girlfriend's infidelity and move on without her?
Although his girlfriend's deceit crushed OP, he admitted that he still loved her regardless of it. His partner was alone dealing with the mess she made by cheating on OP and damaging their relationship, while OP took the time he needed to find solace for himself. Though the fate of OP's relationship with his girlfriend is unknown, what would you do if this happened to you?
Do you think OP's girlfriend would not hesitate to cheat again if he forgave her?
After the turmoil in his relationship, OP claimed he was alright and at peace with himself and his girlfriend. However, it's still guesswork if his partner would not hesitate to cheat on him again if he forgave her. Would you suspect your partner again after pardoning them for cheating on you?