"You're doing well" – Nigerians commend Mr Macaroni as he visits his secondary school
Popular Nigerian comedian and skit-maker, Mr Macaroni has shared the sights of his recent visit to his alma mater, Babcock University High School.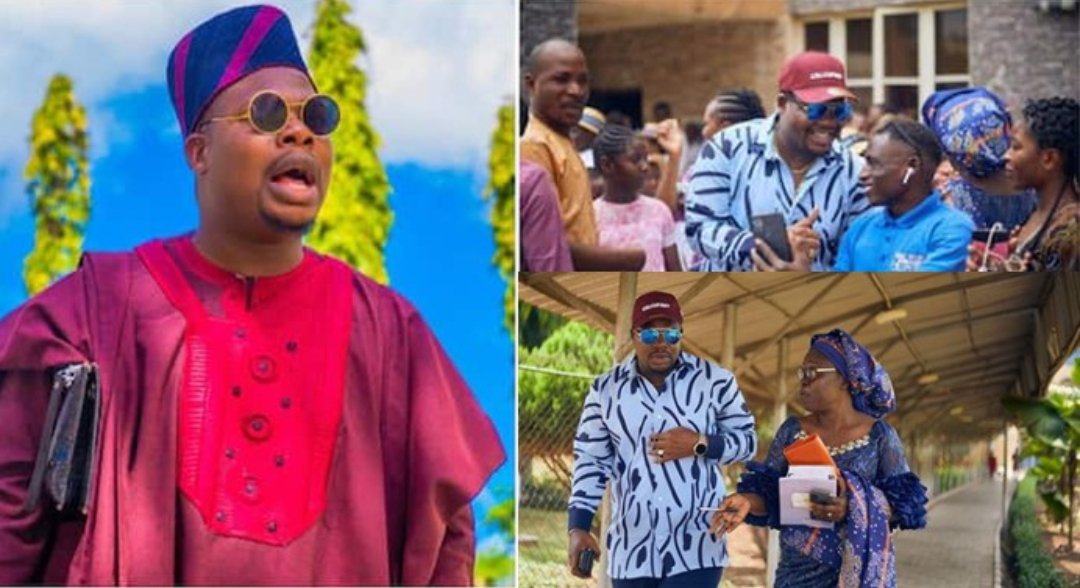 The comic act paid a surprise visit to to his secondary school and the reception from teachers as well as students was very warm.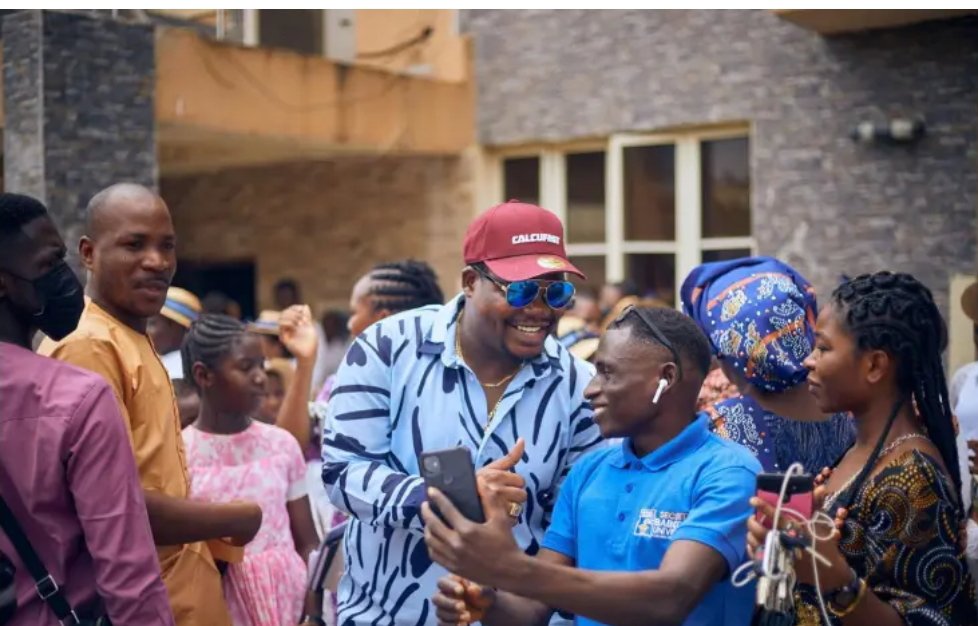 Mr Macaroni revealed that he was a Head Boy before he passed out in 2009 and his mum is the Principal of the school.
According to the activist, the school helped imbibe some core values in him while growing up.
Sharing photos from his visit, Macaroni wrote; "Paid a Visit to my Alma Mater; Babcock University High School where I served as Head Boy of the 2008/2009 set.
It's always a delight to visit the school that helped shape my early stage and imbibe in me core values that have influenced me positively up till this moment.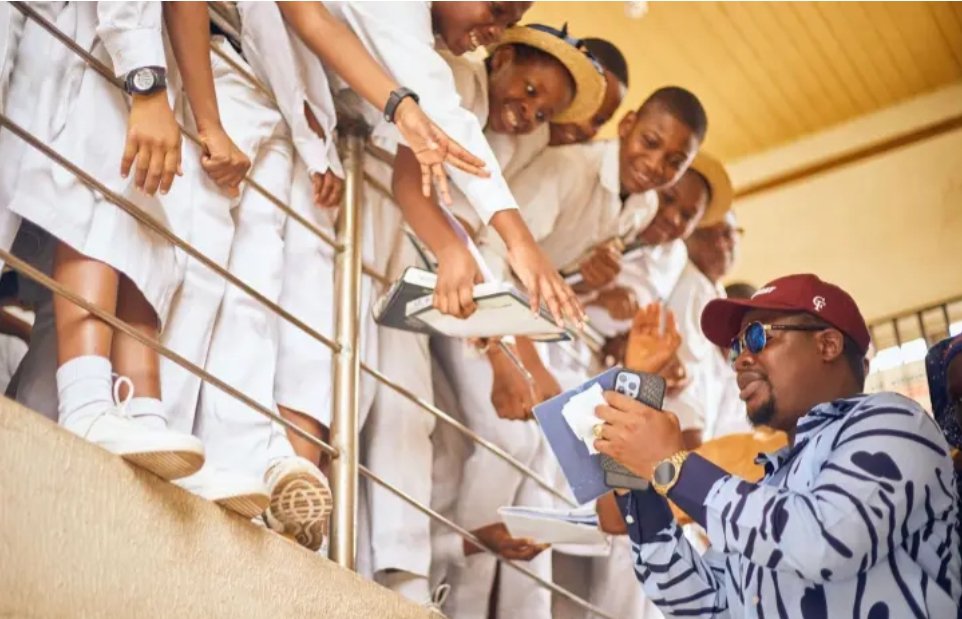 Thankful to all my Teachers at High School for their love and support over the years.
Special Thanks to my Mother, The Principal; Dr Mrs Adebawojo who was my Literature-In-English Teacher during my school days.