Young man lands 'Romantic' Slap On His Girlfriend Before Proposing to her in Abuja (Video)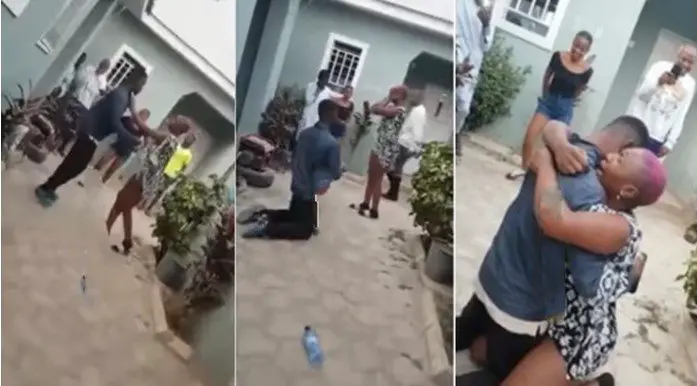 Like something out of a Femi Adebayo movie, a Nigerian man has used slap to propose marriage to his girlfriend in Abuja, the nation's capital.
The man and his girl seemed to have been having a verbal exchange in their compound when he gave her a hot slap out of nowhere.
In shock and anger, she started berating him and asking if he had taken something intoxicating that was responsible for his action.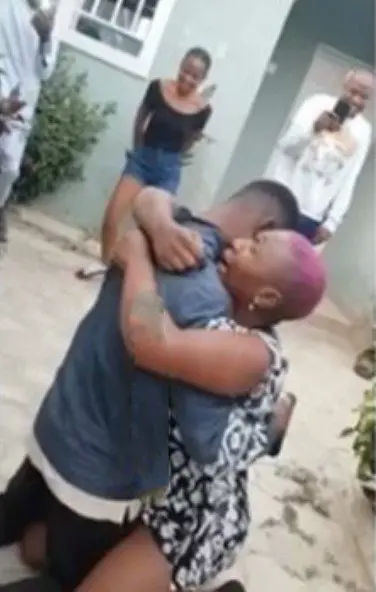 Just as she was venting, the boyfriend went on his knees and proposed. She was initially rendered speechless but after some moments of recollection, she covered her face shyly.
The lady then joined her man in kneeling down and gave him a loving hug. Neighbours were also confused as they did not understand the sequence of events that played out before them.
Watch the video :