You Are Useless, Ordinary 10k You Can Not Give Me- Lady Trash Her Boyfriend For Refusing To Giver Her Ordinary 10k (Video)
You Are Useless, Ordinary 10k You Can Not Give Me- Lady Trash Her Boyfriend For Refusing To Giver Her Ordinary 10k (Video)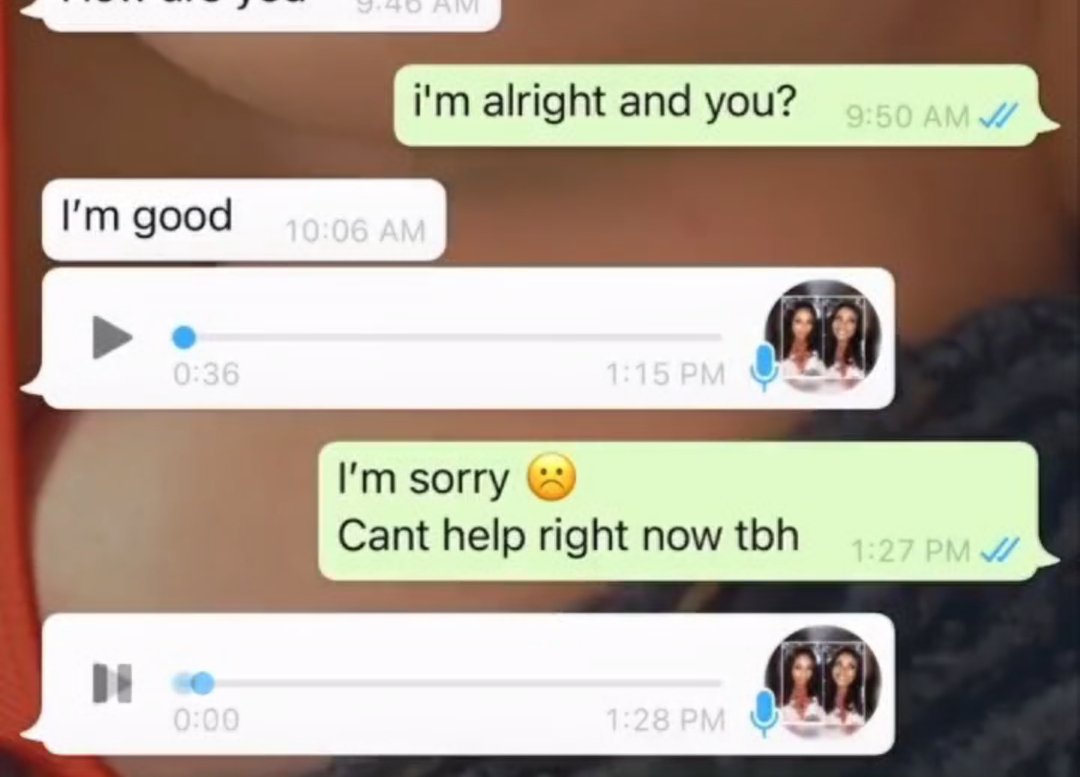 Unidentified Nigerian Lady is currently making sensation on the social media now after her alleged boyfriend leaked their WhatsApp voice note.
The Lady in question demand 10k from her alleged Boyfriend who in turn said he has no money with him, out of annoyance the Lady started raining abusive word on the boy, saying to him "You are useless Ordinary 10k you can't give me".
This prompt the reaction of Netizens who scolded the Lady for feeling entitled to someone else money and even abusing her boyfriend for refusing to meet her demand.
Listen to their conversation below: