Why would you do that? – Young mum stirs reactions after giving her newborn baby double piercing, big neck chain [Video]
Why would you do that? – Young mum stirs reactions after giving her newborn baby double piercing, big neck chain [Video]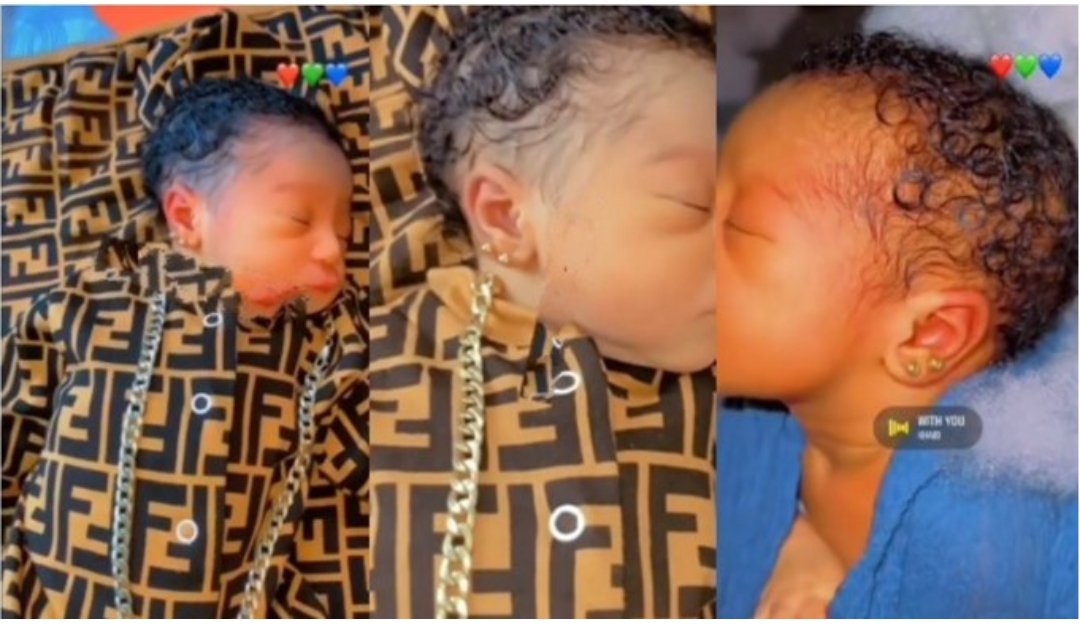 A mother chose to accessorize her newborn baby in a way she thought was pleasing but social media users felt otherwise.
In a video currently circulating online, the baby believed to be a girl could be seen wearing different outfits in a reel.
A very noticeable part about the clip is the fact that the mother put double earrings on one of the baby's earlobe indicating that she double pierced.
Also, the child who was put in a Fendi baby onesie is seen rocked a huge gold neck chain around her neck.
Watch Video below: