What Thembisa Hospital Staff Members Did When The Body Of The killed Woman Was Being Taken (Video)
The brutal killing of women and children continues to be the biggest ongoing problem in our country. Although the government is trying by all means to put a stop to these acts, we keep on hearing more heartbreaking news every day. Just a few weeks ago, there was a story of a Tsonga man who stabbed his wife to death for allegedly cheating on her with his brother.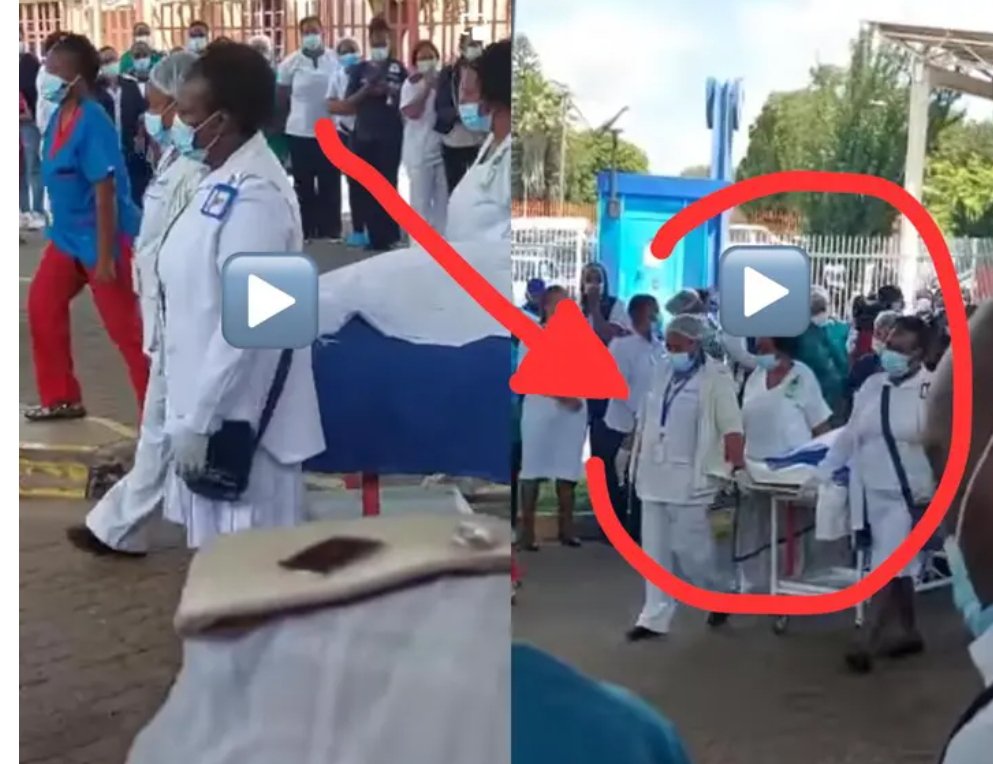 It seems like South African men are failing to control their anger because in most cases, the killing of women happens after men find out that the women have been having an affair or that there's something that hasn't been going on right.
Yesterday there was a heartbreaking incident that happened in Thembisa hospital. According to the reports, a policeman who seemed to be in his early 30s entered the hospital driving a police van and pack inside the hospital packing lot. After packing there, he called his 30-year-old assistant nurse girlfriend who was working in the hospital to come outside where he was.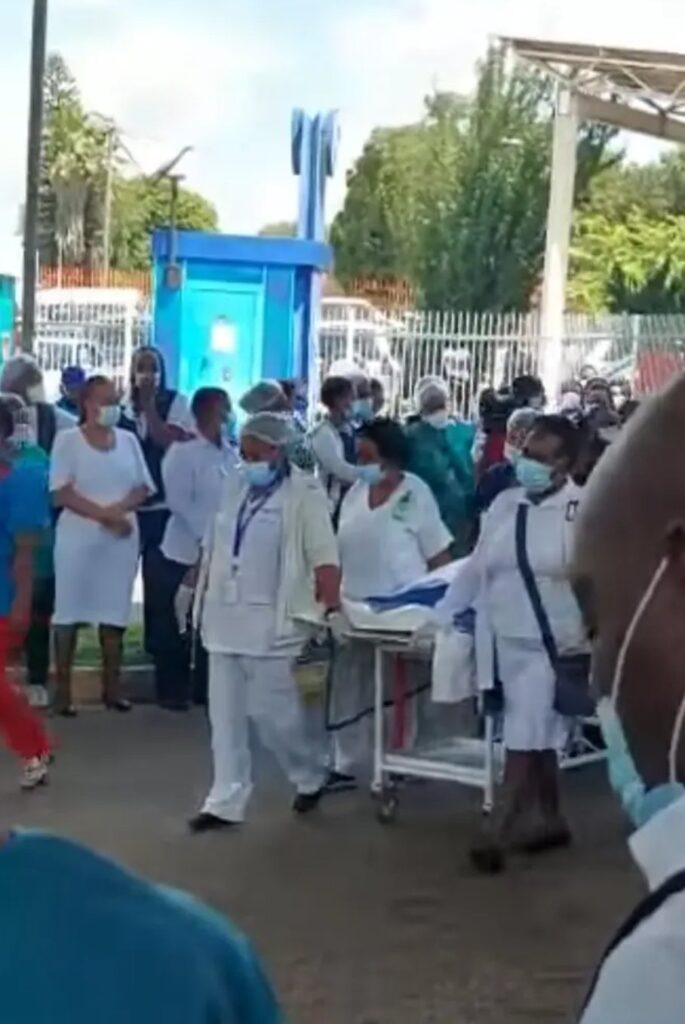 When she arrived, the man pulled out a gun and shot her to death, then turned the gun on himself. So far, it is not yet clear what the problem was, but whatever it is, the man could have solved it in a simple way than his evil doings. Unfortunately, he didn't die after turning the gun on himself. He is now in a hospital in a critical condition.
The whole Thembisa hospital was closed because fellow colleagues couldn't stand watching one of their own in a pool of blood. Those who were around said that there were screams all over as people were crying their hearts out. Following all that, there was a heartbreaking moment as Thembisa Hospital members were saying goodbye to one of their own as she was being taken by the pathology service.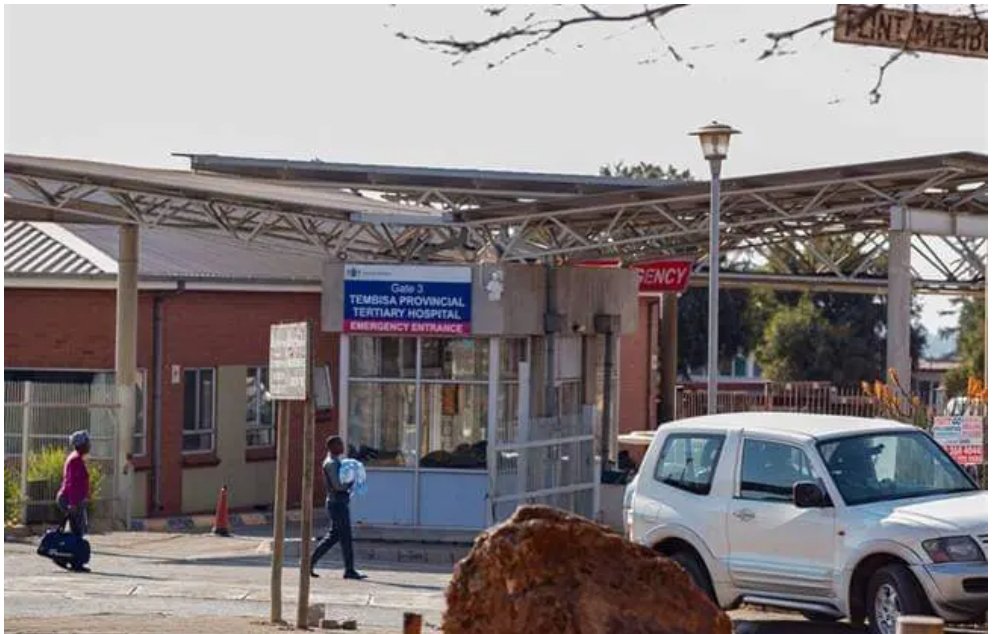 The entire staff came out and gathered where she was as they sang heartbreaking funeral songs. This was a very heartbreaking moment to experience, seeing one of their own lying lifeless being taken away. Some of the staff members failed to take it and broke down.
Watch the video on the link below.