"We'll Give Them A Good Fight For 2023" – Adamu Reacts To Tinubu's Interest To Contest For President
The CEO of IPI Solutions and a former presidential candidate, Adamu Garba has weighed in on Tinubu's recent declaration to join the presidential race.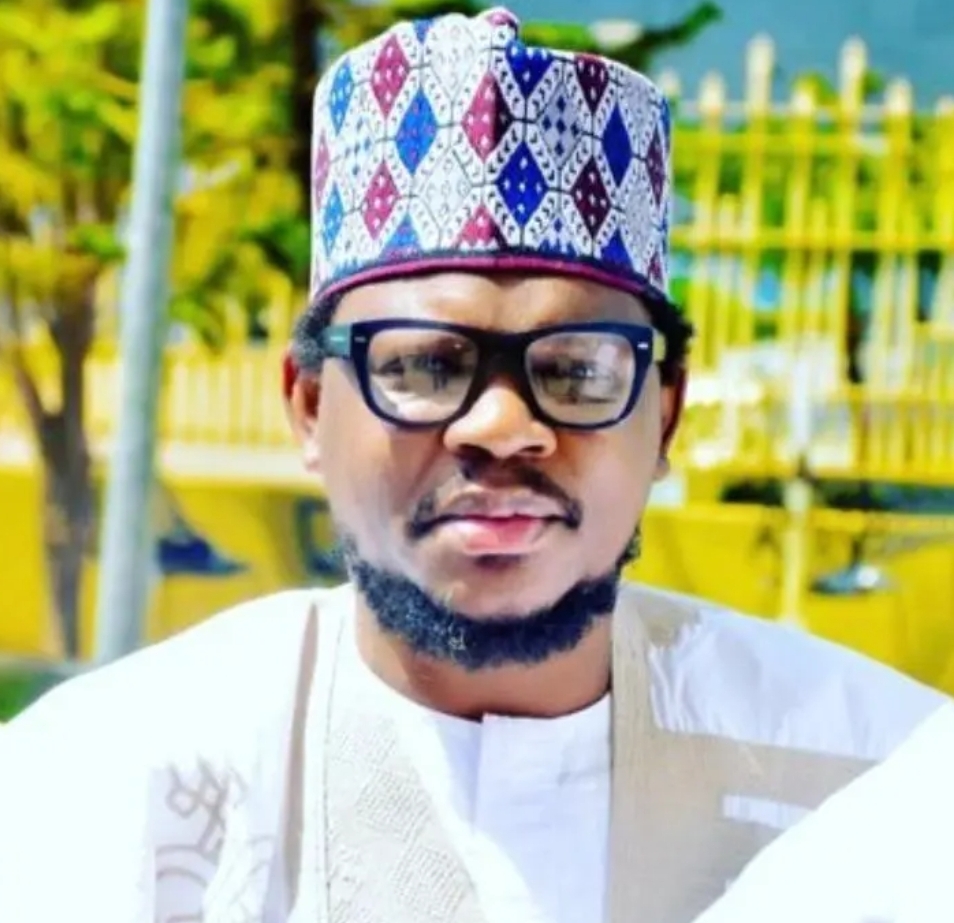 As reported by various media houses, Bola Tinubu was at the state house today where he openly told the president of his interest to contest for the next presidential election.
Well, just as expected, a lot of frenetic online mumblings, chatters and debates has begun on the media space with many prominent Nigerians airing their candid opinions.
Adamu took to his Facebook page and posted that Tinubu has openly declared, and elders are happy. However, he promised that the youths are coming strongly to give them a good fight in 2023.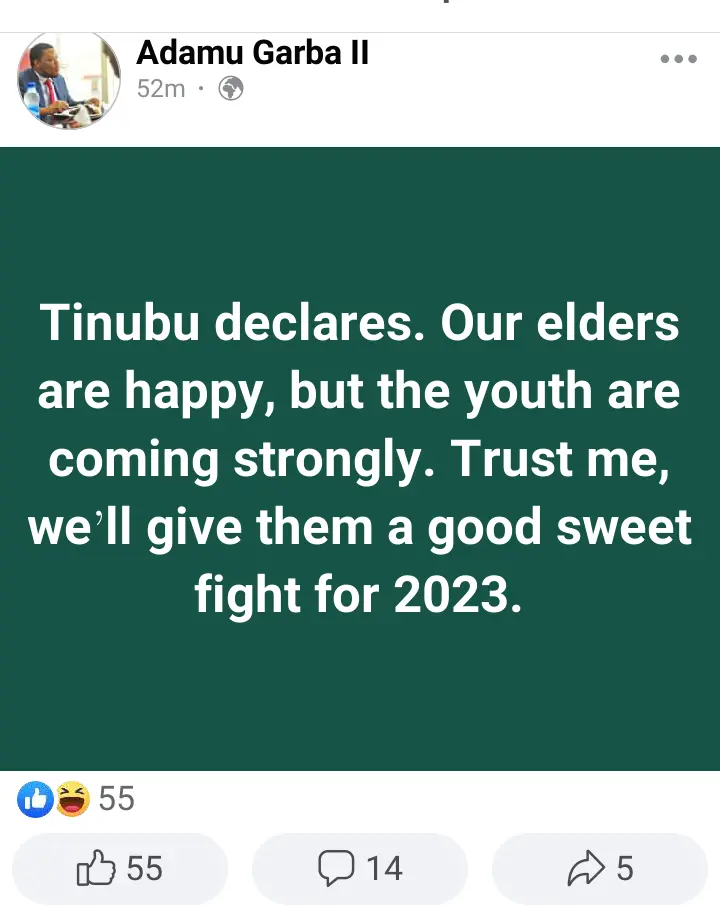 Well, this my indirectly means that Adamu is also interested in becoming the president just as Tinubu. For him, the battle line has been drawn.
While every Nigerians would wish a youth to become the president, do they have what it takes? Are they ready to slug it out? Do Adamu Garba stand a chance among the electorates?