We Want To Hustle; Nigerians React To Teenagers Begging To Learn 'Yahoo-Yahoo (Video)
Nigerians have reacted to the video of three teenage boys searching for a place to learn internet fraud aka Yahoo-Yahoo.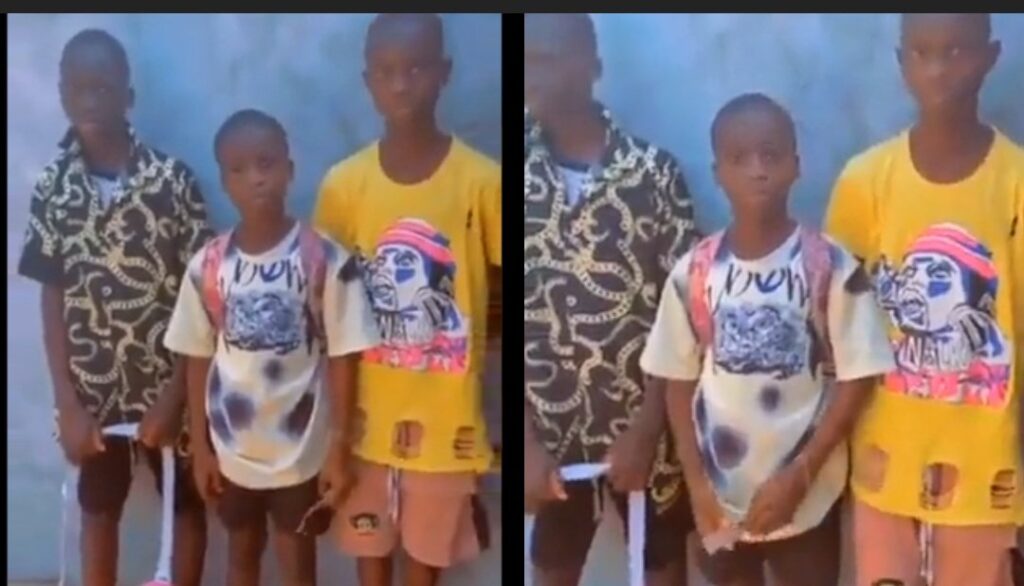 A video of the boys being interrogated was posted on Twitter by a Twitter account, @iam_doctormayor, who wrote, "Yahoo yahoo at the age of 14yrs. These boys ages from 14 to 15 in Edo State looking for how to LEARN YAHOO YAHOO (Internet Scam)."
This led to several comments underneath the post, some of the comments partly reads;
@TonyUgowe wrote, "Saw this earlier and it's very unfortunate. This is a sign of failure on the part of the nigerian men to take responsibility of their families. The boys have one thing in common and that's the fact that they aren't with their parents.
@Sadiya94872534 wrote, "What is happening? Please let's all save and caution the boy child. We are too focused of the girls and ignoring the boys. They are all kids. I am so speechless and shaking right now"
@euniceokwari wrote, "The moral decadence in the society is getting out of hand,look at the one in the middle 13years old who should be in SS1 wants to come and learn yahoo hustle 🤔
It's quite unfortunate."
@naijacryptoboi wrote, "I remember 2020 that I and my colleagues went to Edo state. We saw boys of the same age in the same hotels where we stayed. They were even with girls of their age. The country is in real mess.
@Riiyo wrote, Once heard a woman telling her son to go find how his mates are making it through yahoo, even though she knew he was into yahoo but still wanted the boy to mingle with his peers and ask how they made it( indirectly to find baba that'll do something for him)..imagine."
Recall that the Ogun State Police Command arrested the three teenagers on Saturday following the tip-off for burning a human head, which was supposed to be used for money rituals.
Watch Video below: