We Never See This Can Thing Before! Community Troop out to Take Photos as mango with human face is discovered (Video)
Nigerian community has been thrown into confusion following the discovery of an odd fruit hanging from a tree.
A mango with a human face was spotted hanging low from a tree and in disbelief, residents trooped out in their numbers to behold the strange occurrence.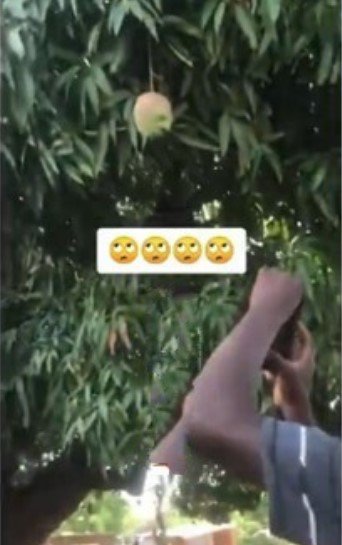 In a video making the rounds online, a crowd gathered at the mango tree and could be seen taking photos while making videos.
Watch Video below:.