We Need Help! Thousands of Nigerians Stuck in Ukraine Cry out for Help (Video)
Hundreds of Nigerian students and other Nigerian citizens are stuck in Ukraine amid the Russian invasion of that country and the closure of Ukrainian airspace.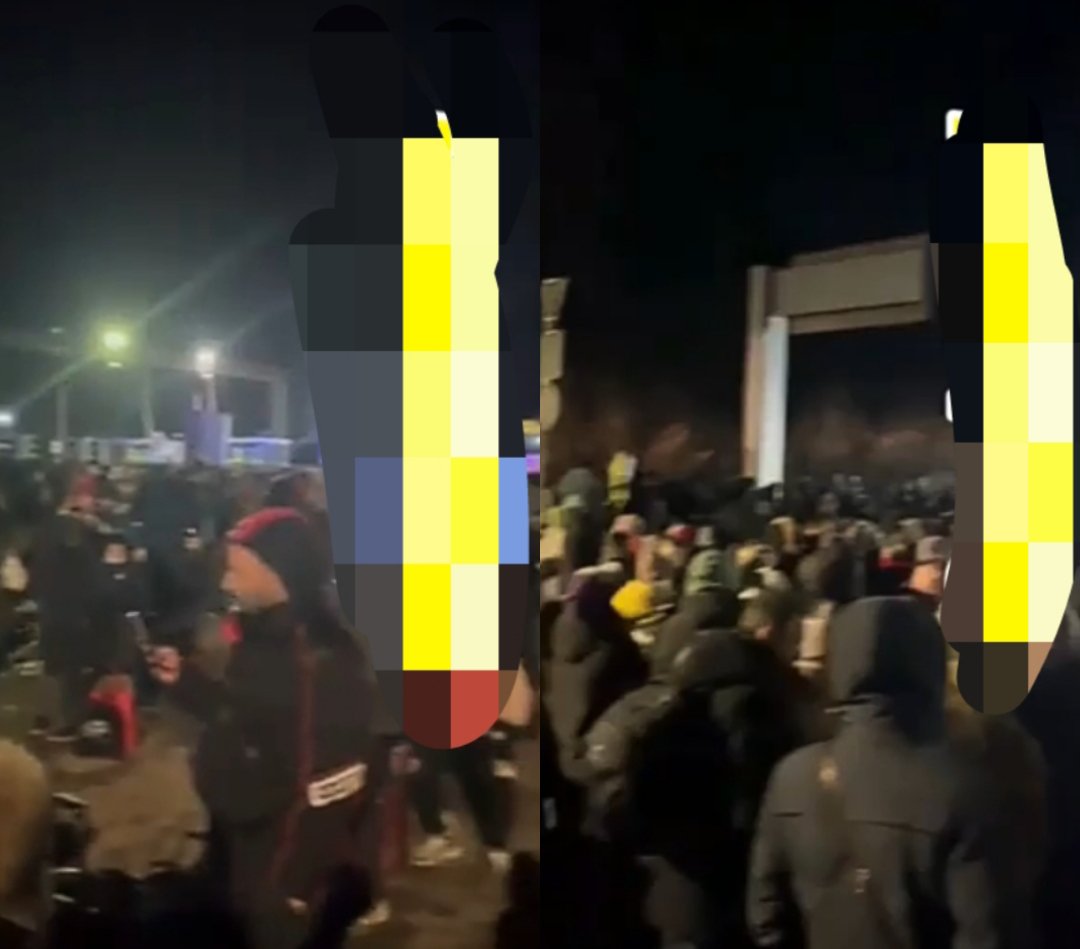 Some worried parents of the students on Friday appealed to the Federal Government to expedite action on the evacuation, back home, of their children and other Nigerians who have escaped to Poland and rescue others who are still trapped in the beleaguered country.
Two of the concerned parents, one based in Ibadan, Oyo State, and the other, Osogbo, Osun State, spoke to Saturday Tribune on Friday.
One of the parents said: "My kids, three of them – two girls and a boy – were caught in the Russian invasion of Ukraine. The girls have escaped by taking an eight-hour trip by road to Poland. My boy is still on the way to join his sisters in Poland."
Saturday Tribune learnt that Polish immigration authorities allow fleeing people of all nationalities into their country once they hold documents such as certificate of insurance, student identity card and international passport.
An estimated 4,000 Nigerians are studying in tertiary institutions across Ukraine, according to data from the government – the highest number of African nationals there, along with Morocco.
No evacuation for now – Ukrainian ambassador
However, the Ukrainian Ambassador to Nigeria, Kirdoda Valerii, on Friday said efforts to evacuate Nigerian students and citizens presently in his country remained impossible for now because the Ukrainian airspace was currently shut. Valirii stated this after a meeting with the Minister of Foreign Affairs, Geoffrey Onyeama, in Abuja. Speaking on reports of Nigerians being drafted into the country's armed forces in exchange for citizenship, the envoy, who spoke through an interpreter, said it is an open option.
Also speaking, Onyeama, re-emphasising the Federal Government's calls for peace, gave the assurance that the government would do everything possible for the safety of its citizens anywhere in the world.
'We need help'
"Everyone is under pressure — there have been explosions in different cities, including my city, Kyiv," 23-year-old Nigerian student Sarah Ajifa Idachaba, who is studying medicine in the Ukrainian capital along with her older sister, told DW.
"Me and my sister are in panic because we don't know what to expect. We are not safe and we are not sure about leaving here because the airport is shut down," Idachaba said after Russia launched an invasion of Ukraine early on Thursday morning.
Idachaba said she and her sister felt abandoned as air raid sirens were heard across Kyiv and some residents sought refuge in metro stations and air raid shelters.
Watch Video below;