WAR READY US puts on show of force with dozens of fighter jets showcased in 'elephant walk' as Biden gives stark warning to Putin
DOZENS of US fighter jets have been showcased in an "elephant walk" at an airbase in Japan as Washington displays its military might.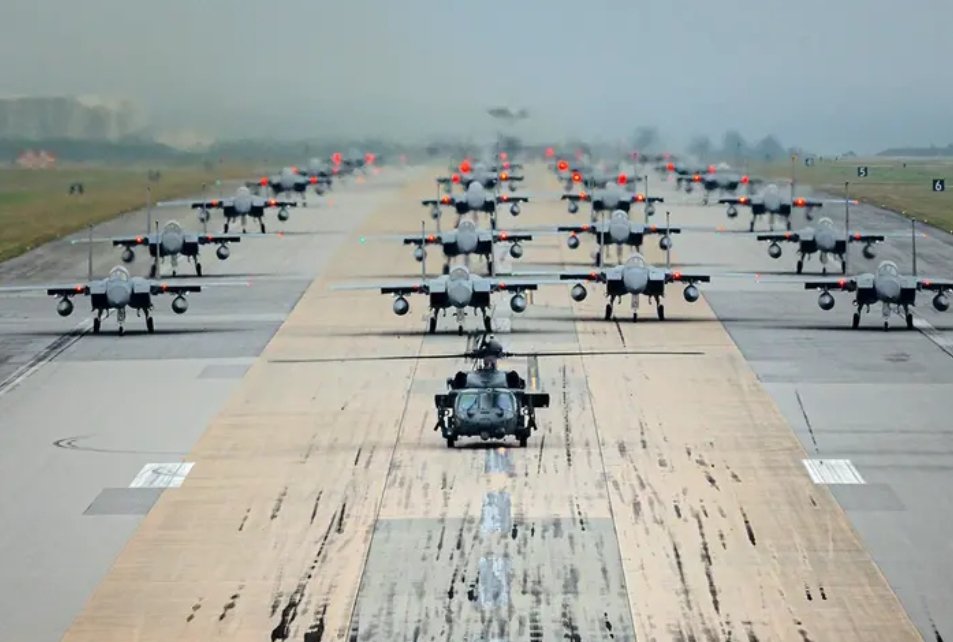 It comes as Joe Biden branded Russian president Vladimir Putin a "dictator", warning he has "no idea what's coming" amid Moscow's invasion of Ukraine.
Pictures show two dozen F-15C/D Eagles, assigned to the 44th and 67th Fighter Squadrons, taxiing during a wing readiness exercise at Kadena Air Base in Japan.
An HH-60 Pavehawk chopper can be seen in front of the impressive fleet of jets.
The formation also featured a KC-135 Stratotanker aircraft and an E-3 Sentry aerial command and control plane.
The routine is known as an "elephant walk" and the term dates back to World War II.
The planes taxi down the runway in single file and it's thought they look like elephants heading toward the watering hole.
Large fleets of Allied bombers conducted attacks in missions containing thousands of planes