Video of wedding guest slapping excited groom to stop him from rushing his pretty bride with kiss
Funny video of wedding guest slapping excited groom to stop him from rushing his pretty bride with kiss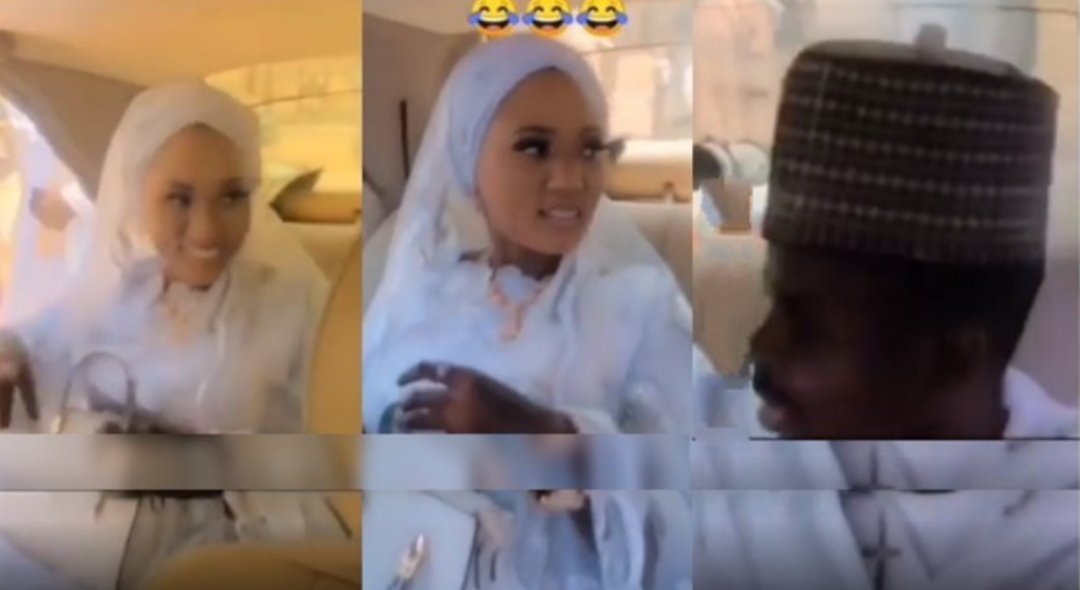 A hilarious video which surfaced online shows the moment an excited groom was stopped from giving his beautiful wife a passionate kiss on their wedding day.
The man and his newly wedded wife had finished the marriage ceremony and were inside a car preparing to go home.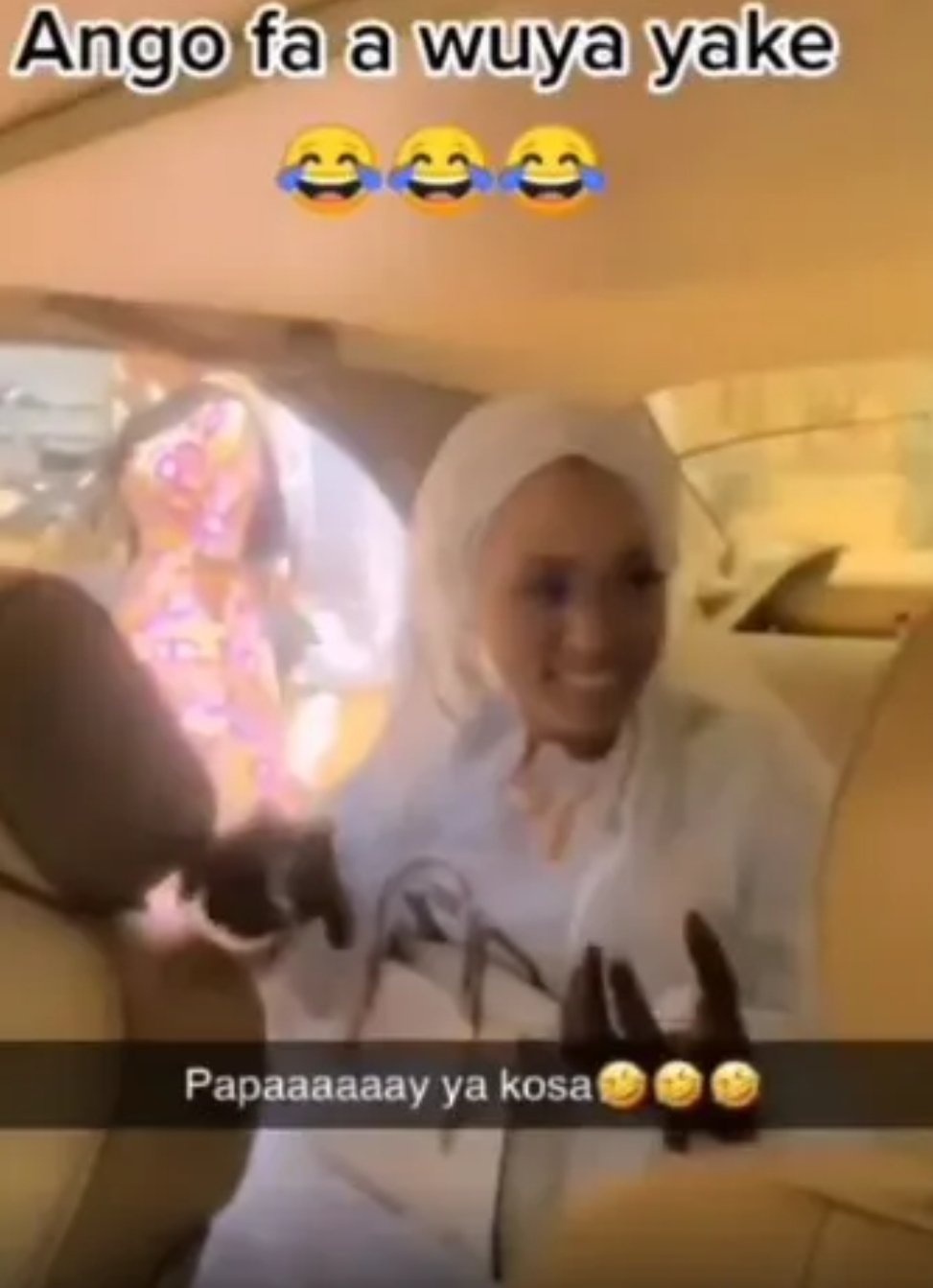 However, the man was so eager to kiss her that as soon as the car doors were closed, he immediately leaned closer to her, but was instantly stopped from doing so.
A hand from outside stretched into the car and slapped the groom before he had a chance to kiss his wife. The man then protested as the guest seemed to be telling him to wait till they leave.
Watch Video below: