Video Of the World Oldest man Who is 163- Of Age His Body is Extremely Frail (Video)
This week, internet users were shocked when videos of a supposed 163-year-old man went viral on TikTok.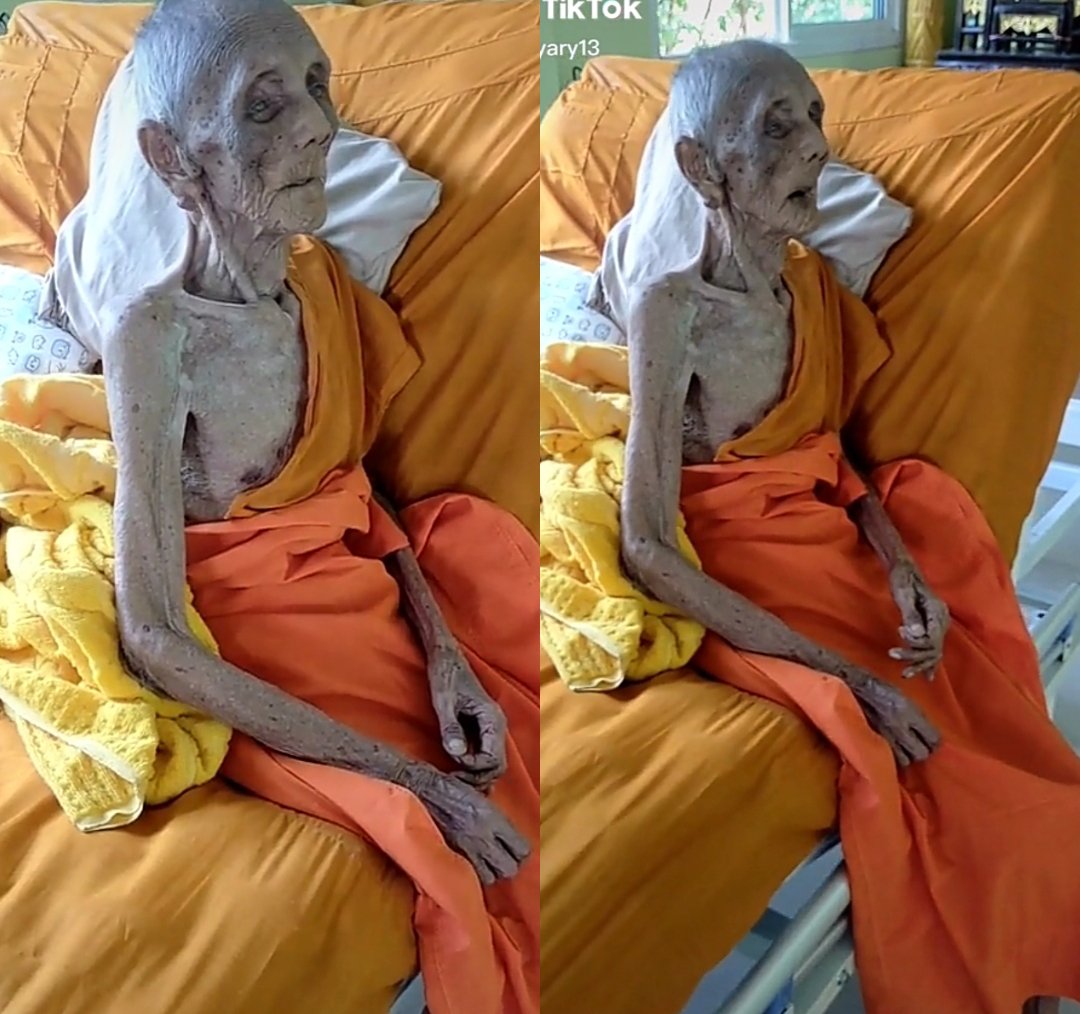 Clips of the frail monk began appearing on the profile @auyary13 in January, but have taken over the internet in February 2022.
163-YEAR-OLD MAN' TAKES OVER TIKTOK
TikTok users were in awe this week when a series of clips began appearing on everyone's For You Page of a man rumoured to be 163 years old.
The videos see a man, who appears to be a monk, lying in a hospital bed in Thailand.
His body is extremely frail and rumours are flooding the app that he is practicing Sokushinbutsu, which is the process of becoming a Buddhist mummy.
Popular amongst Buddhist monks in Japan, the practice of Sokushinbutsu sees people entering mummification whilst still alive.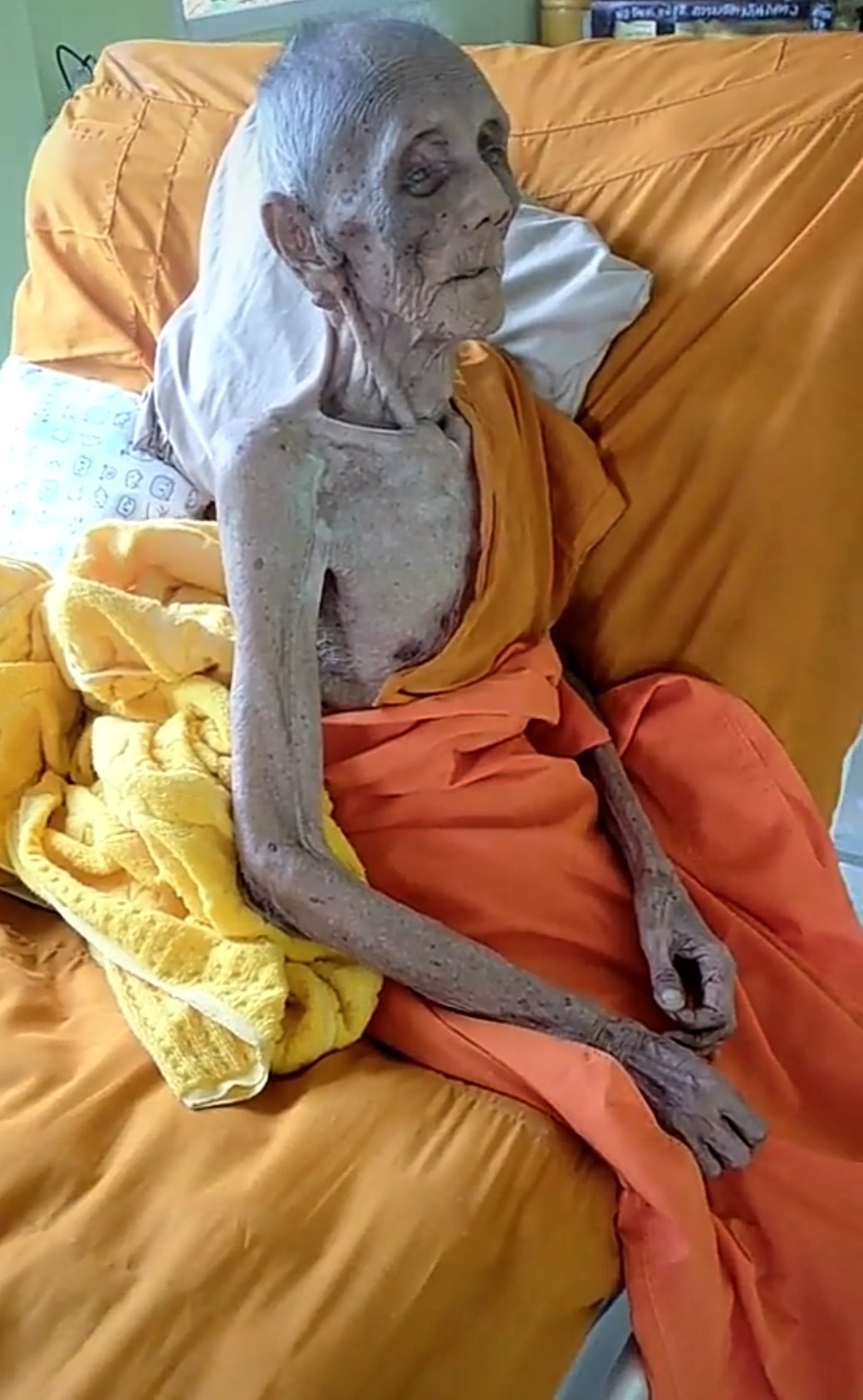 One particular video, in which he is lying in bed with his hands on a child's head, gained a staggering 66 million views this week and sparked speculation about his age.
Rumours quickly started swirling on TikTok that the man in the clips is 163 years old. However, this isn't actually true.
Watch Video below: