Video of Pastor And Church Members Tw£rking Inside the Church Room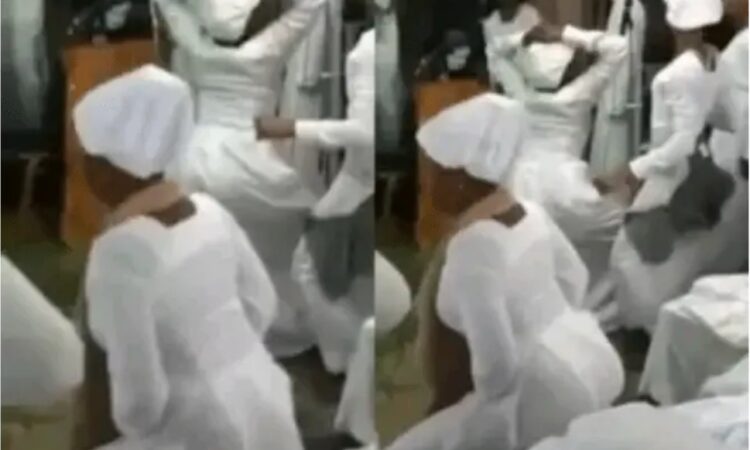 A Nigerian female Pastor has been a trend over the past month with how her doctrines to her members are very strict.
She has been able to win more souls for Christ but she has become a mocking sheep on social media .
Seems like her doctrines are so unique and hard to go by than any other Churches. She is so upright.
However, a group of ladies in her Church was seen dancing and tweaking in Church.
They were only ladies and they were so delighted, I don't know what the preacher told them.
Watch the video: