Video Of a Widow Paraded [email protected] After She Was Accused Of Killing Her Husband Through Adultery
Video Of a Widow Paraded Naked After She Was Accused Of Killing Her Husband Through Adultery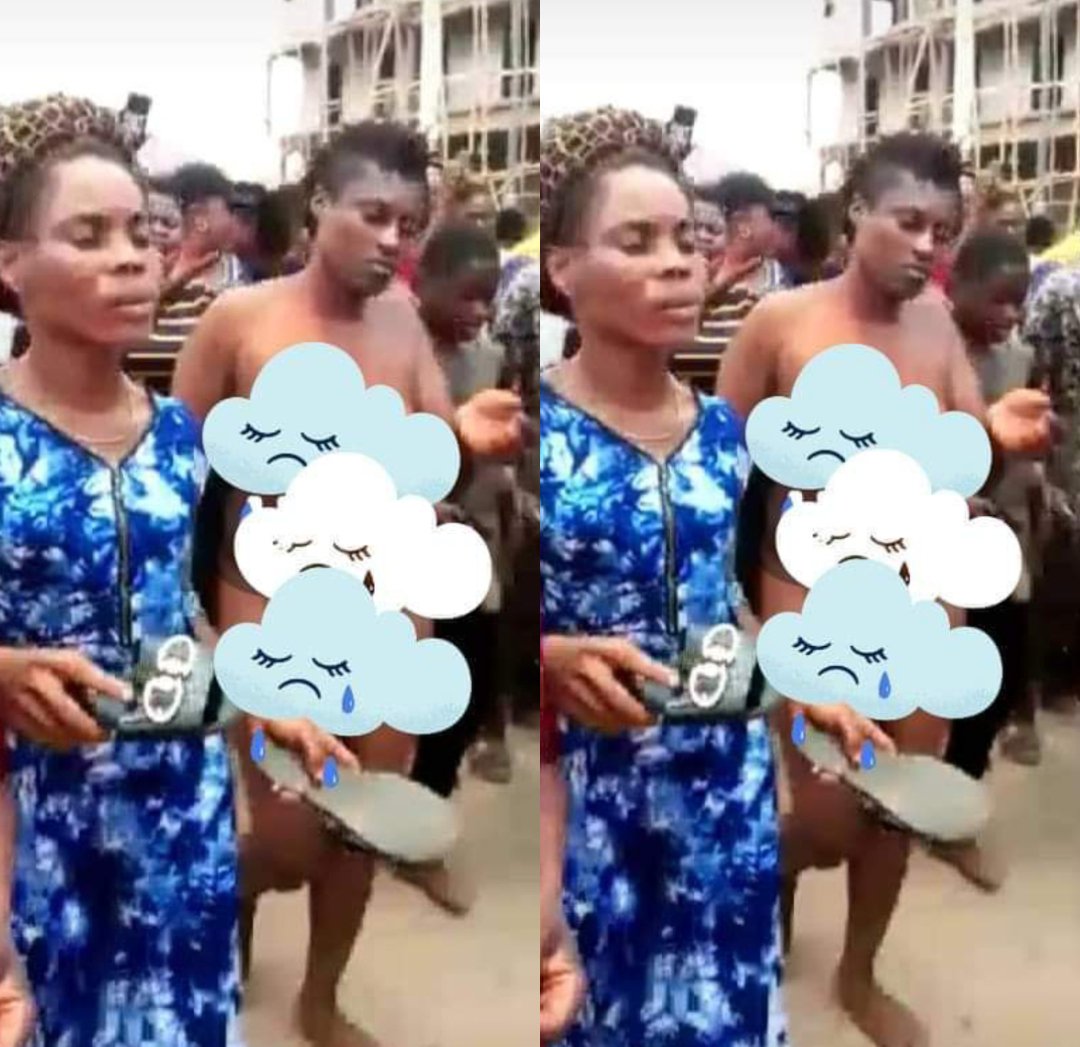 A Twitter handle which goes by the name FR News has allegedly reported a devastating incident which took place in Anambra that left people in the state of bewilderment.
It was reported that a young woman who was allegedly accused of killing her husband through adultery, got stripped off and parade naked from street to street in Anambra state.
In the photo shared, some group of people could be seen parading the [email protected] woman around while holding her hands.
Watch Video Below: