Untold Interesting Facts You Should Know About 64-Year-Old Veteran Nollywood Actor, Nkem 'Osuofia' Owoh
Nollywood Veteran, Nkem Owoh, popularly known as Osuofia is a Nigerian actor and comedian who has been gracing the screens of Nigerians for many years.


Owoh began his acting career right from his university days in various television and film productions..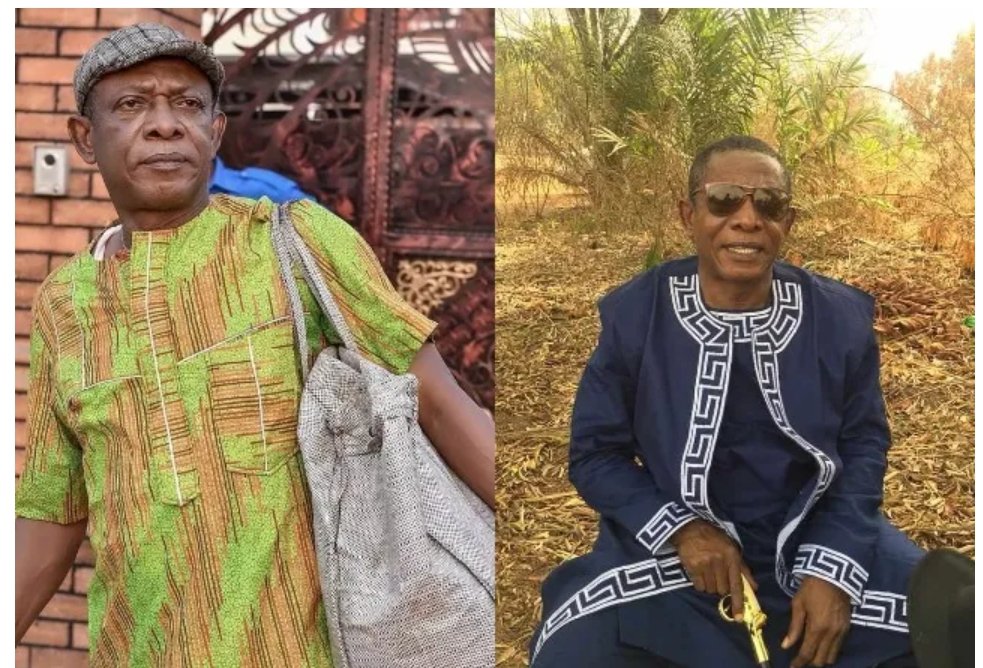 Nkem Owoh was born February 7, 1958. He is currently 64 years old.
The father-of-two is an engineering degree graduate from the Federal University of Agriculture, Abeokuta.
The actor got his nickname, Osuofia due to the character he played in the blockbuster comedy movie Osuofia in London in 2003. The movie, though not his first appearance, is considered as one of the most prominent in his career, which earned him Best actor in a lead role award from the African movie academy awards (AMAA).
Owoh has been married to his sweetheart, Ngozi Nkem Owoh since 1998 and they are blessed with two daughters.
Owoh is also a musician, known for performing the song I Go Chop Your Dollar which is about advance fee fraud. The song was featured in the film The Master in which Owoh played the role of a scammer.
The song was later banned by the Economic and Financial Crimes Commission (EFCC) and the Nigerian Broadcasting.
Commission (NBC)
 In November 2009, Osuofia was kidnapped in eastern Nigeria and his kidnappers demanded a 15 million naira ransom. The actor was later released after his family members allegedly paid a ransom fee of 1.4 million naira.