UNILAG Lecturer Lectures Empty Class, says Topic will come out in Exam [Watch video]
A video which many have found to be hilarious has surfaced online and it reportedly captures a lecturer at the University of Lagos lecturing an empty class.


The man could be heard giving the lecture despite no student being in class and he said that the topic, Hedonism would not be repeated.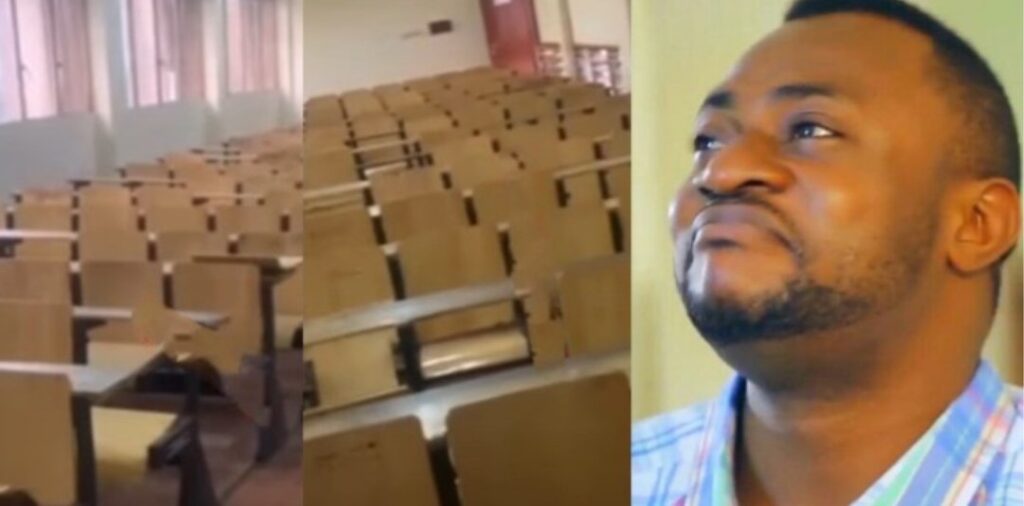 "Though the class is empty, the class must go on", he said.
According to him, the Hedonism, a topic under the course 'Advanced Ethics' is one of the topics that would come out in the exam.
The lecturer seems to have also been the one who recorded the empty class and shared the video online.