Underage Boys Pop Expensive Bottles And Part hard at Night (Watch)
A group of teenage boys have been captured on tape partying hard at night during a social event.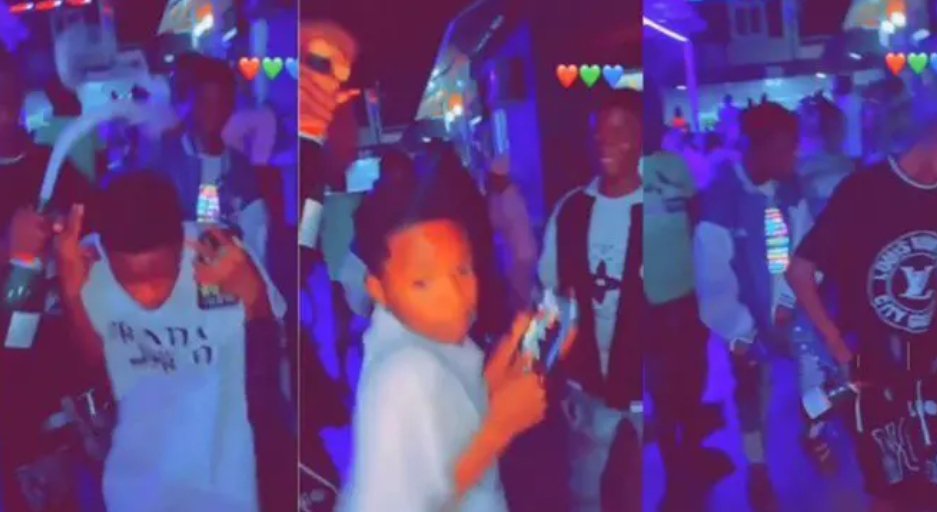 They were able to recreating big boy lifestyle by popping a bottle and dancing energetically to the music being played at the event.
A video of the boys who look between the ages of 12 and 15, popping wine and partying at a time they should be at home has triggered condemnation.