Unbelievable: Nigerian Man Invented A Motorcycle With a Flat Screen TV (Video)
Unbelievable: Nigerian Man Invented A Motorcycle With a Flat Screen TV (Video)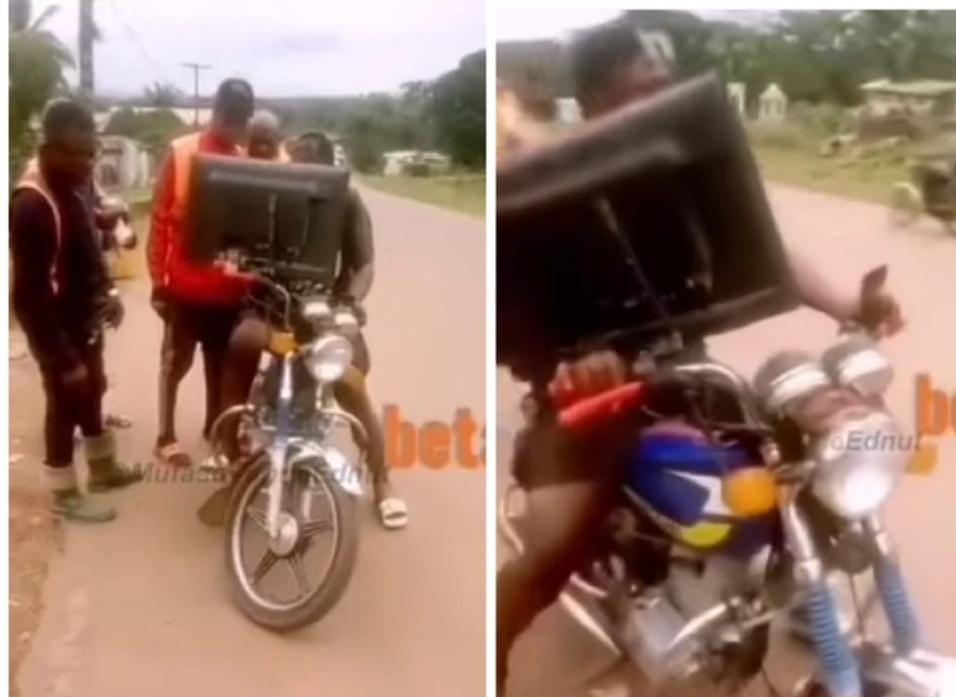 A young man has wowed the internet after his controversial inventions. The young innovator installed a flat screen TV on a motorbike.


He was seen watching a movie from the TV screen while the bike was in motion and this has caused Outrageous reactions.


Though his creatively shouldn't be left unnoticed, However, people Criticised the Inventions saying "such innovation really have little or no use in Nigeria, Infact, It is a death trap as it poses as a threat to road users".
Watch Video Below: