Two Notorious Criminal Escape Being Hacked To Death By Angry Mob
Two criminals identified as Odeh and Okpekwu narrowly escaped death on Thursday March 10th, 2022 after been caught red handed carrying out a breaking and entering operation.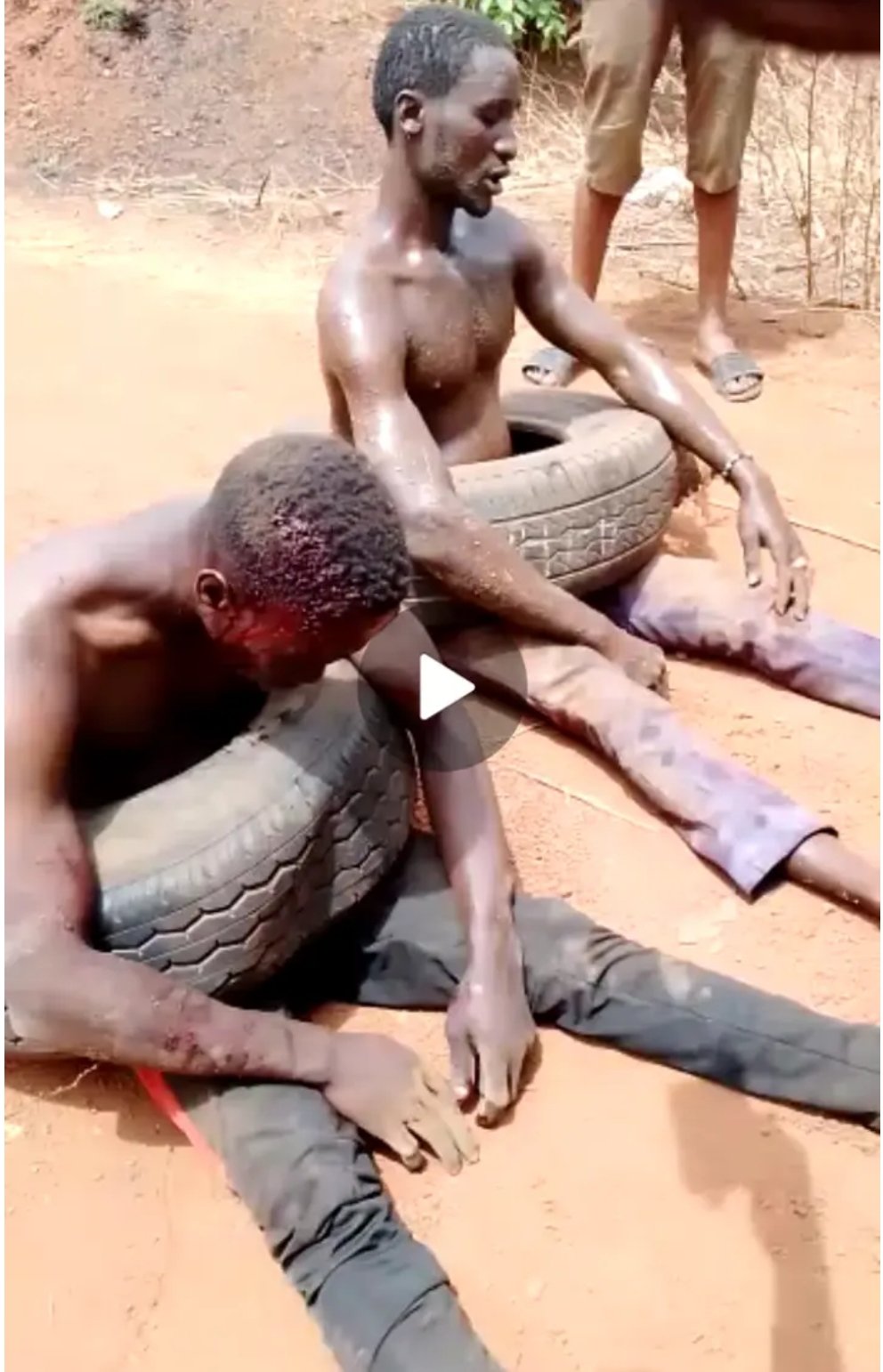 The criminals were caught around Perfect Avenue, Otukpo.
Recall that legitpost had reported 1 murder and over 3 kidnap cases from the same area.
An eye witness disclosed to our correspondent that after the criminals admitted committing the crime, members of the popular Otukpo vigilante AKA Abakwu rescued the criminals from the mob who almost set them ablaze.