Trust Nobody: How Gunmen In Military Uniform Killed My Husband, Few Days After Opening New Fuel Station In Ogun —Wife
Omolayo James, the wife of slain Ogun fuel station owner, Oluwafemi James, has narrated how her husband was killed by men wearing military uniforms at his fuel station in the Ifo area of the state.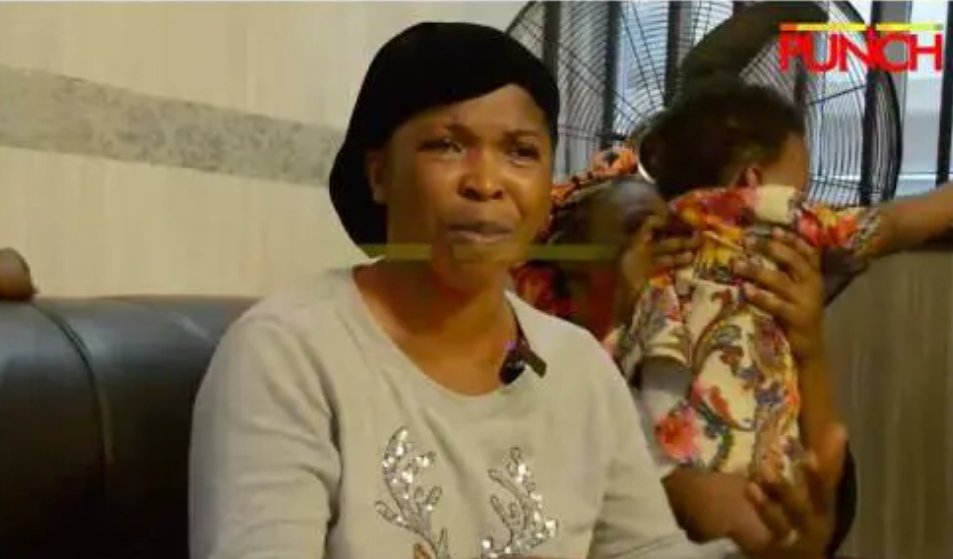 Oluwafemi was killed at his filling station, Osofem Oil and Gas, located at Nitel bus stop at Ifo, Ogun State, around 10 pm on Sunday, February 6.
The incident happened a few days after he opened the station amid fanfare.
A nephew of the man, who identified himself as Harbee, had explained that the men, who were all clad in military camouflage, stormed the filling station, shot Femi in the head and left with his car, marked EKY903GZ.
It was gathered that the deceased man's Toyota Corolla was later found at the Obada Oko area of Abeokuta.
Speaking with The PUNCH, the wife demanded justice as the police said they are investigating the matter.
"Around six on Sunday, I called him and he told me he was in Ifo, his new filling station was opened last week Thursday. He told me he went there to monitor the business being a new one.
Around eight, I tried his number, thinking he was on the road but it wasn't reachable," she said.
"So I was attending to the children because this my baby is 'strong' (ill) and running temperature. Around 10:30 pm, I went upstairs to drop the baby, when I got back, I saw like three missed calls on my phone from one of my husband's friends named Mr Gbenga, I was afraid because it's unusual of him to call like that. I called back and he told me to be coming to Ifo.
I asked him what happened, he just told me to be coming to Ifo."
On how the husband was killed, she said, "They asked him to enter the car, so he entered and later ran out, so they started chasing him till he fell, that was when they killed him."