Tougher Time As Ukraine Enter Second Day Under Russia Attack
Police officers inspect the remains of a missile that fell in the street, after Russian President Vladimir Putin authorized a military operation in eastern Ukraine, in Kyiv, Ukraine February 24, 2022.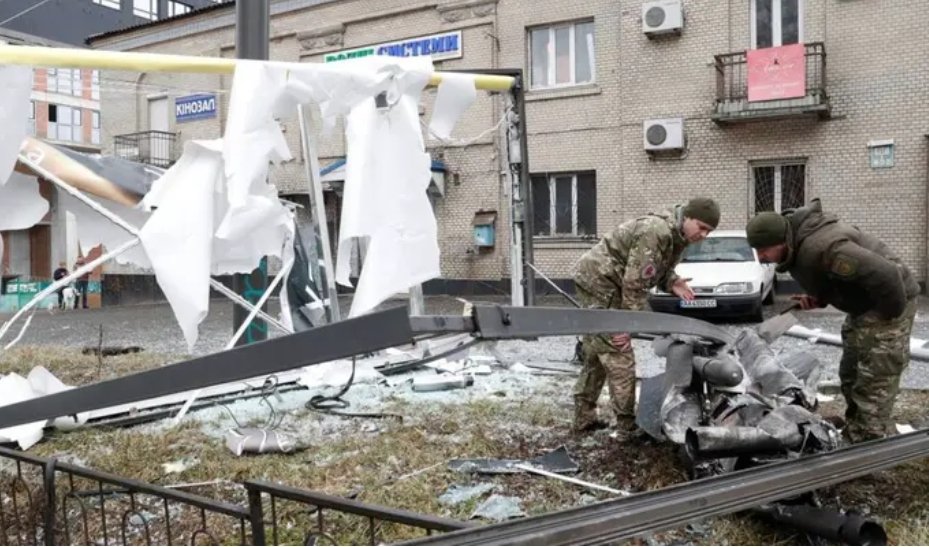 As the world comes to terms with the Russian invasion of Ukraine, here's a quick guide to the basics.
Ukraine is in Eastern Europe and shares a border with Russia. It used to be part of the Soviet Union, but became an independent country in 1991.
Ukraine is Europe's second-biggest country by land mass with a population of 44 million.
Russia, the largest country in the world, is home to 144 million people.
Russia seized part of Ukraine's territory when its pro-Russian president was deposed in early 2014.
Ukraine has since moved towards European institutions, namely the EU and defence alliance Nato. Russian's President Vladimir Putin wants to prevent any further integration.
Ukraine's President Volodymyr Zelensky has vowed to fight for his country, saying: "We're strong. We're ready for anything."