Tinubu reportedly went to "toilet 9 times" in 19 minutes journey aboard his private jet to Abuja

Nigeria's presidential aspirant and the National leader of the ruling All of Congress (APC), Ahmed Bola Tinubu was said to have gone to toilet nine times aboard his private jet while on a journey from Minna, Niger State capital to Abuja.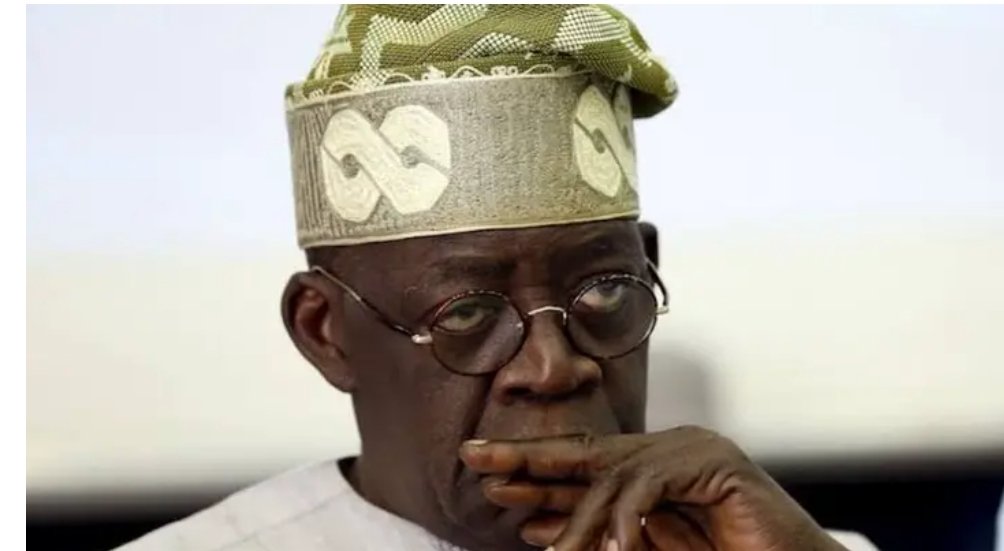 After visited Minna where he solicited for support of the governor of Niger State, Alhaji Sani Bello and also the ex-president, Gen. Ibrahim Badamosi Babangida (rtd), saying that he will contest the 2023 presidential election, he wasn't immediately given their nod.

CAPITAL POST recalled that he visited Minna on 20th January, 2022, where he donated the sum of N50 million to Niger State government for victims of terrorists' attack.




But reports of what transpired in the plane which was exclusively first published by the whistler and sighted by CAPITAL POST said he doesn't only visited toilet frequently, but got wet, a sign of serious health concerns.

The online platform which reported the what happened quoted a source in Tinubu's entourage to have explained all that happened aboard from Minna to Abuja, adding that it could be the reason he rushed to the United Kingdom for medical attention.

Though, the specific ailment which the politician has been treating in the UK has been wrapped in secrecy, he had spent quite sometime seeking medical attention before returning to Nigeria.


While in Minna, he said: "Generally, I came to Niger State to commiserate with the Governor and the people of Niger State.

"I can't stop by without paying a courtesy call to the enigma General Ibrahim Badamasi Babangida, Retired," Tinubu had told journalists before departing Minna.

"Sources in the entourage of Tinubu have recounted to this website what happened to Tinubu on arrival in Minna and while on the flight back to Abuja.




"When his plane landed in Minna, it took almost 30 minutes before Tinubu could come down from the aircraft," a source said, adding that "they have to help him to come out."

"On the flight back to Abuja, which is just about 19 minutes, Tinubu went to the toilet about nine times.

"On one occasion, he even wetted his trousers and had to be cleaned up," revealed the source.


"The development is said to be making some of his ardent supporters in the state to have a rethink of his likely presidential run."

"Many of them said they were not surprised when, a few days after his visit to Minna.


"He went back to the UK less than four months after he returned to Nigeria from a three-month medical trip to the country where he was said to have undergone knee surgery."