"This Is The Real Sacrifice" – 'Nnayi Sacrifice' Shares Video of His Midnight 'Sacrifice'
Renowned actor, Kanayo O. Kanayo widely known as 'Nnayi Sacrifice', meaning the father of sacrifice has finally revealed the secret to his success in life.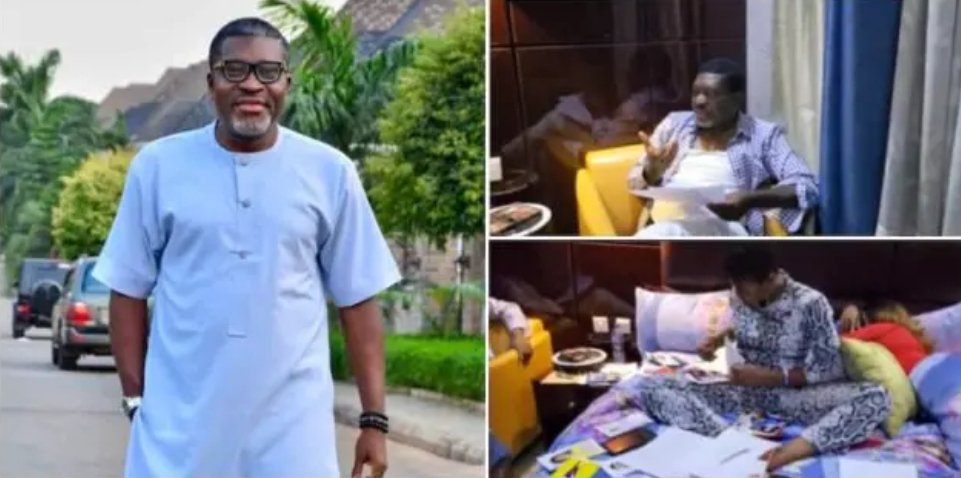 The title conferred on him is borne out of the roles he plays in most of his movies, a lot of the Nigerian populace have the misconception that what he does in movies is who he is in real life.
As disoriented as many seem to be as they lack understanding to recognize the fact that acting although depicts reality is not in actual sense who they are.
However, in a new video Kanayo O. Kanayo has come clean with the source of his wealth and he reveals that the secret to his success is hard work and sacrifice.
According to him, whilst others are deep asleep dreaming, he is awake working and this he said is the sacrifice he does.
The actor is seen in a video deliberating in with production crew on location as he was on a set for a movie shoot at an undisclosed place.