They Unlocked My Guest Room at 2Am in the Midnight- Man Narrates How Hotel Attendants Unlocked his Guest's Room
A guest has narrated how hotel attendants of Exclusive Mansion Hotel Somolu in Lagos State and two other unknown persons has unlocked his room at night but quickly left when they realised he was awake.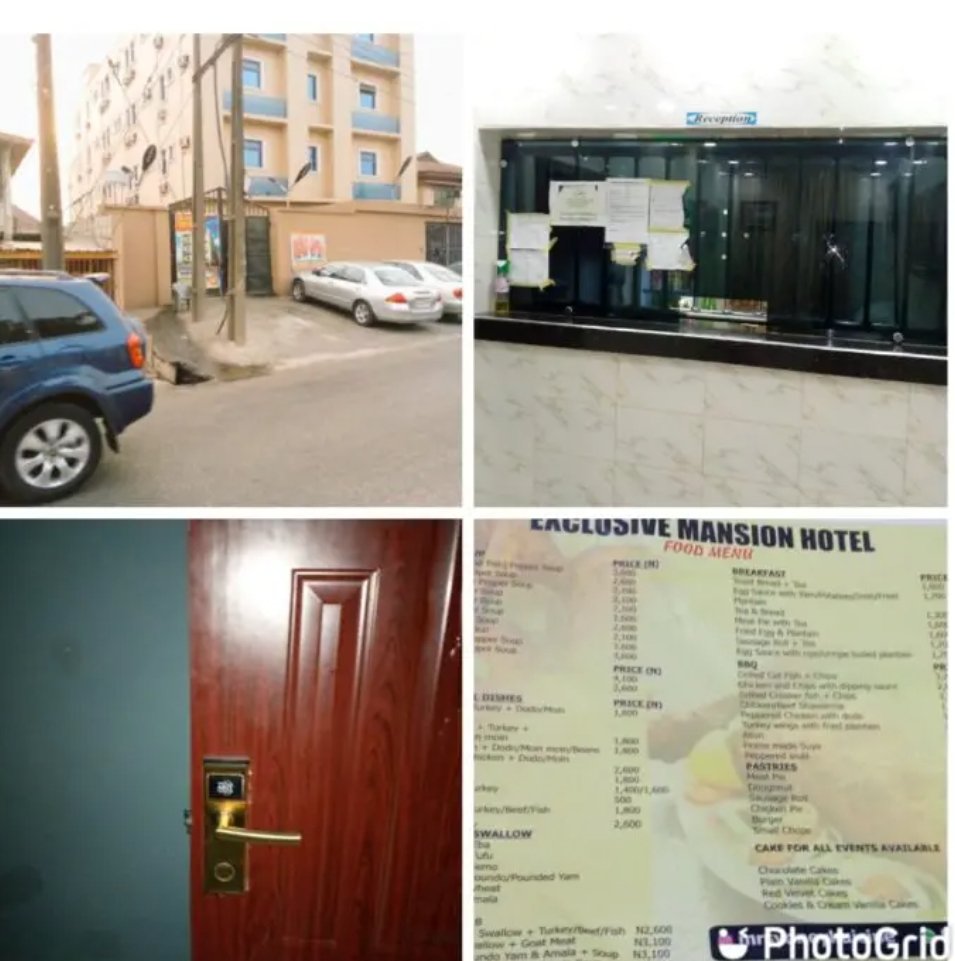 Sharing his experience, Kastro Kalu narrated on Twitter that the incident left him scared as there has been several incidents of guests being murdered in their hotel rooms in the country.Mr Kalu revealed that he could not sleep after that incident and so quickly rushed to check out of the hotel in the morning.
But the receptionist denied that such incident happened at the hotel so Mr Kalu made sure he discouraged other guests from checking into the hotel"Hotel attendant (Joy, who checked me in) and two other Guys unlocked my guest room around 2:26AM this morning. Fortunately, I woke up at the moment. They excused themselves and left. The Joy girl denied it at daybreak.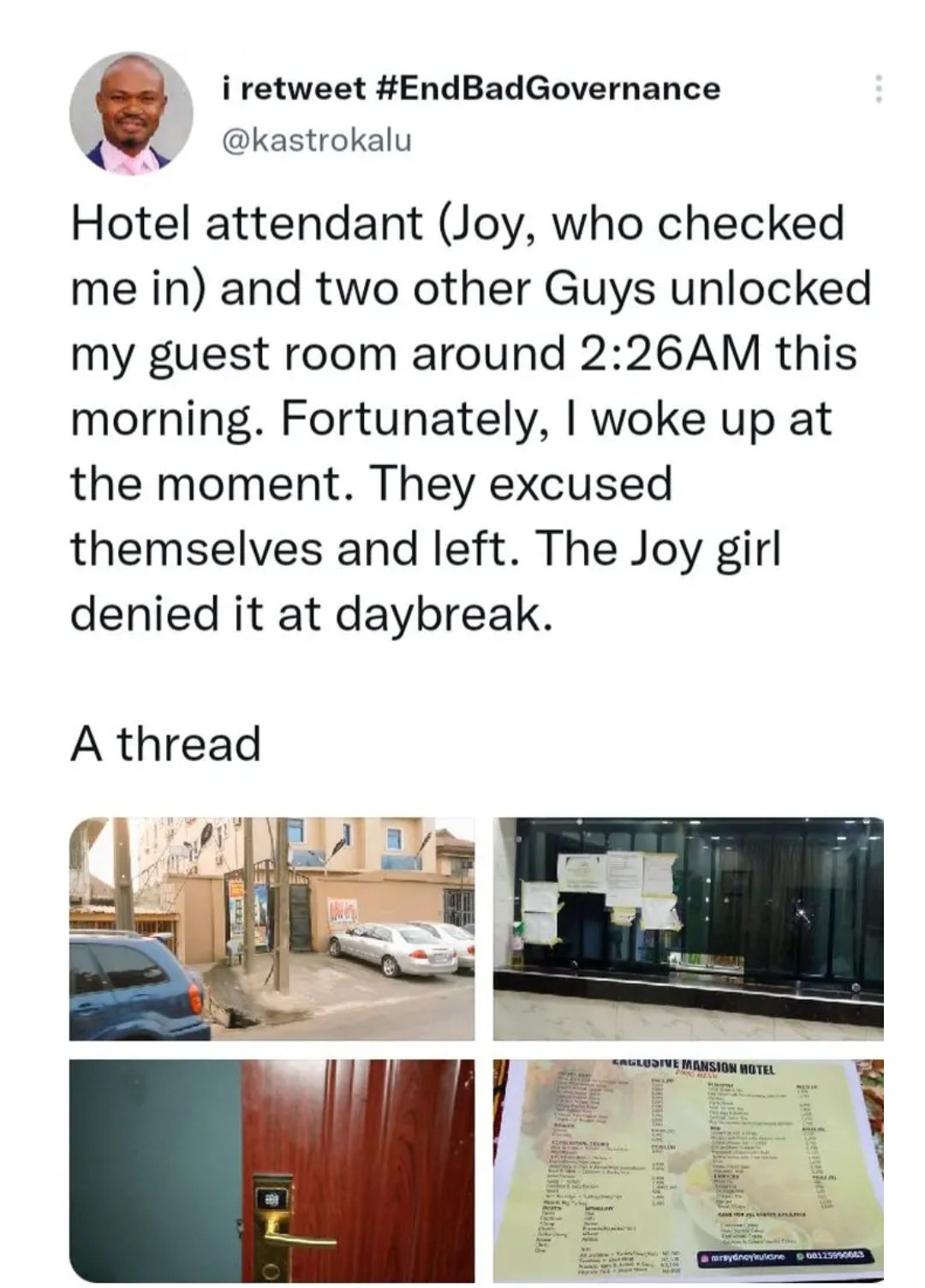 While booking, she told me they're short of Card keys and had to use the Master key to unlock each I want to go into my room. Also, she wanted to charge me extra N500 on top the 8k if I want to make transfer. I chooses cash.After waiting for an hour for the bathing kits, I went and asked. Joy brought it and asked for tip claiming she's hungry. I gave her 1k.Somewhere around pass 2am, my door flung open. Alarmed, I pointed and asked "what the matter?" The 3 excused themselves and left.Sleep fled away. I knew my belongings and probably life might have been tampered with had I not woken at the moment.There were constant noise on the isles and from downstairs the rest of the long morning while I counted the ceiling after alerting my wife. I gave them a review immediately on Google.At daybreak, few minutes pass 6, another fellow without shirt knocked open, spoke Yoruba. I told him to speak English. He mumbled something about Corolla blocking a vehicle. I dismissed him.As soon as he left, I hurriedly birthed, packed and went downstairs. Confronted Joy, she denied that anyone opened my room all the while avoiding my eyes.I asked for my receipt, Manager who obviously doubles as Receptionist, said there's no receipt. Her tune was so unfriendly, I was stunned.Seeing another guest being dressed down, all I wanted was to get out. Before doing that, I warned two other guests about my experience.Lagos na wah!"