The Wilds Gets Season 2 Renewed Confirmed and Also Gets Prime Video Release Date!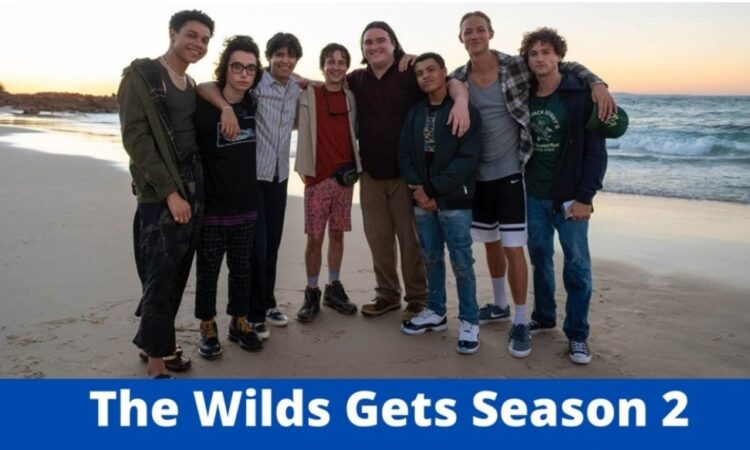 The Wilds Gets Season 2 Renewed Confirmed and Also Gets Prime Video Release Date!
New show The Wilds will be on Amazon in December 2020, and many people were surprised by it. It is about a group of eight teenage girls who get stuck on alone deserted island after a plane crash. There's nothing new about this, right? At first glance, it looks like the premise of "Lost" or "Lord of the Flies." But that's where the similarities end.
It was supposed to be a programme called the Dawn of Eve that would help women be more powerful. Before the plane crashed, the eight girls thought they were going to Hawaii to do that. During the plane crash, they forget about the reason they were on the plane in the first place, until one too many strange things happen that make them think there's more going on. In a social experiment that the teenagers don't know about, the plane crash was staged, and the teenagers are part of it.
A lot of the first season is about the teenage girls and how they try to stay alive on the island. There are also a lot of flashbacks to their lives before and after the plane crash. They are held in an unknown place and interviewed by two supposed FBI agents. Season 1 of "The Wilds" has 10 episodes total. It was a big hit for Amazon, which quickly got a Season 2 renewal.
What is the release date for The Wilds Season 2?
"We have to go back!" — and The Wilds is doing precisely that for season 2 with an all-new set of castaways, just like another great secret island thriller.
According to a recent announcement from Amazon Prime Video, the Wilds Season 2 will return to the streaming service this May 6th (May 6th, 2022) with the release of brand new photos and a first look at the characters. It appears that this is the group of young men who will be colliding with those left standing after the events in Dawn of Eve.
A lot to unpack from this but most importantly that SEASON 2 IS WRAPPED ✨✨ pic.twitter.com/SLAHaG1h8n

— The Wilds (@thewildsonprime) August 10, 2021
What will happen in The Wilds season 2?
The following was the summary for the first season: "After an aircraft disaster leaves them stranded on a remote island, a group of young girls from various backgrounds must band together to battle for survival. As they discover more about each other, their secrets, and the traumas they've all experienced, the castaways clash and unite in unexpected ways. In this gripping tale, there is one surprise that should not be missed: these girls did not wind themselves on this island by chance."
"Dawn of Eden" females aren't the only "stranded" youths being monitored, as Leah finds at the conclusion of season 1, when she escapes her room and uncovers a monitoring area with screens watching an unidentified group of boys. The title of a file on the desk is 'The Twilight of Adam.' OMG. That has to take centre stage next season, don't you think?
Fans are also anxious to learn what happened to Nora (does she still exist? ), how Rachel's hand has healed, and what will become of her daughter, Martha. Hmm..
Who will star in The Wilds season 2?
The second season has been announced, and we can expect to see Sarah Pidgeon (Leah), Sophia Ali (Fatin), Jenna Clause (Martha), Reign Edwards (Rachel), Mia Healey (Shelby), Shannon Berry (Dot), Helena Howard (Nora), and Erana James (Toni) back on the show.
Furthermore, Deadline revealed on the 13th of May, 2021, that a completely new cast of characters would be introduced. There will be a total of nine new members, apparently to form the 'The Twilight Of Adam' group, which will include Zack Calderon, Aidan Laprete, Nicholas Coombe, Charles Alexander, Miles Gutierrez-Riley, Reed Shannon, Tanner Ray Rook and Alex Fitzalan. The following are their characters (listed in chronological order):
Mr. Rafael Garcia is an introverted, sensitive adolescent who finds himself drawn to persons who have stronger, more captivating personalities than his own.
Henry Tanaka is a solitary individual who prefers to retire into the protection of his noise-canceling headphones and contemplate the darkness that exists in the world.
Joey Herbert (Josh Herbert) is an outgoing, awkward, and anxious youngster from a well-to-do family in San Diego.
Kirin O'Conner is a fiery lacrosse player with a short fuse who doesn't have much patience for inconsistency.
Taylor, an activist and aspiring writer with exquisite style and a razor-sharp wit, stars in the film Ivan Taylor: The Playwright's Apprentice.
A quick-witted adolescent entrepreneur named Scotty Simms
Scotty's best buddy Bo Leonard is a soft-spoken, introspective adolescent from Florida who is Scotty's best friend.
Seth Novak, who is hilarious, intelligent, and brimming with charisma,
🎵 I was busy thinking about… BOYS ✨ #TheWilds has a few new cast members, besties. pic.twitter.com/JI7JgUphjv

— Prime Video (@PrimeVideo) May 3, 2021
Is there a trailer for The Wilds season 2?
If you want to see the trailer for the second season of The Wilds, you'll have to wait until November 2021. As soon as possible, we'll let you know. However, one thing we do know is that filming came to an end in August 2021. The official Twitter account shared a picture on that day.
What have fans said about The Wilds season 2?
It's safe to say that fans of The Wilds are very excited for a second series to come out. They can't stop talking about it on social media. "Amazon, please drop the second season of #TheWilds. I already have it. a week ago I watched the first season of the show. I'm about to do it again "One person said that.
Another person wrote, "ALL I WANT NOW IS SEASON 2 OF THE WILDS." A third person said, "45 days left in 2021, which means we're closer to The Wilds season 2."
Fans of The Wilds say, "I want season 2 of The Wilds to come out FUCKING NOW.
People in this fan base are excited.
They later shared some teaser images of what to anticipate from the second season, providing a snip :
i promise as soon as i get the green light to share bts content with you all, i always will 🖤 in the meantime, enjoy this clip of Mia transforming into Shelby pic.twitter.com/Oe6ylq5JuE

— The Wilds (@thewildsonprime) May 29, 2021
two of our best girls pic.twitter.com/w0yHg2PSX7

— The Wilds (@thewildsonprime) July 14, 2021