"The Pure Water Boy Who Went Viral For Helping Prisoners Had A Choice To Do 'Yahoo" – BlessingCEO Says
A few hours ago, Blessing Okoro, popularly known as Blessing CEO took to her social media page and said that the 'pure' water seller who went viral after helping prisoners, had the options of becoming a 'Yahoo' boy, cultist, or even ritualist but he chose to sell water even as handsome as he is. Blessing CEO, however, said that a lot of people have been through the same difficult situation but they have never misbehaved.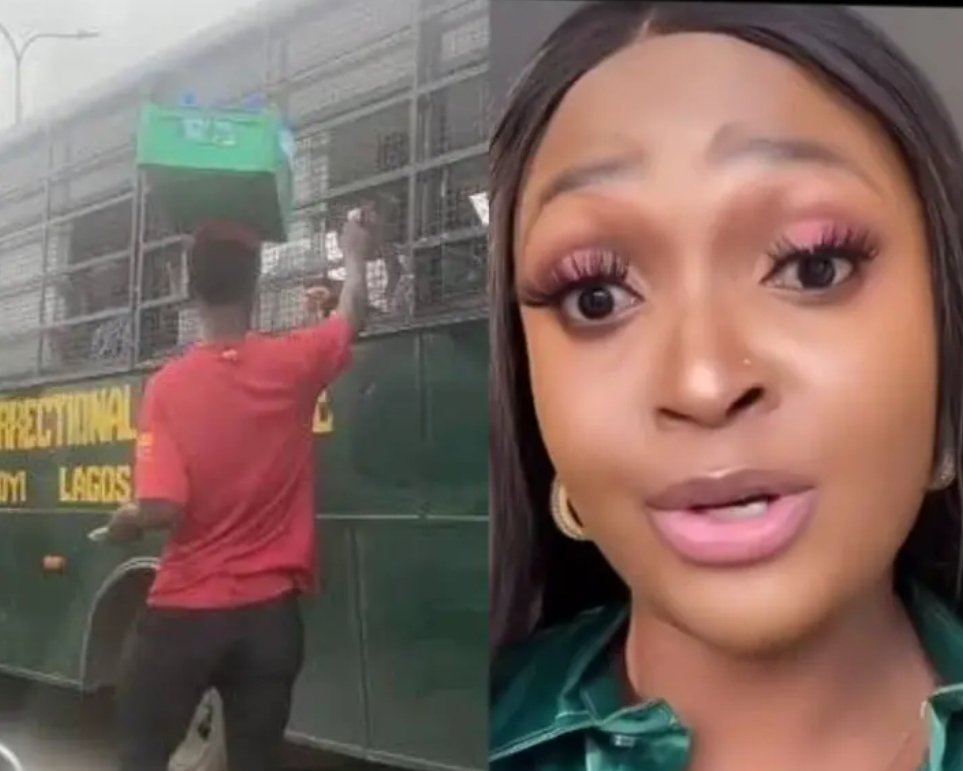 According to Blessing CEO, she said: "The pure water boy who went viral for helping prisoners had a chance to do yahoo, join a cult, or do ritual. But he chose to hawk pure water, and he went to school and dropped out. Don't tell me rubbish, a lot of us have been through hell and back and we did not prostitute even when it seems like the only option. Stop making choices and looking for pity, own it".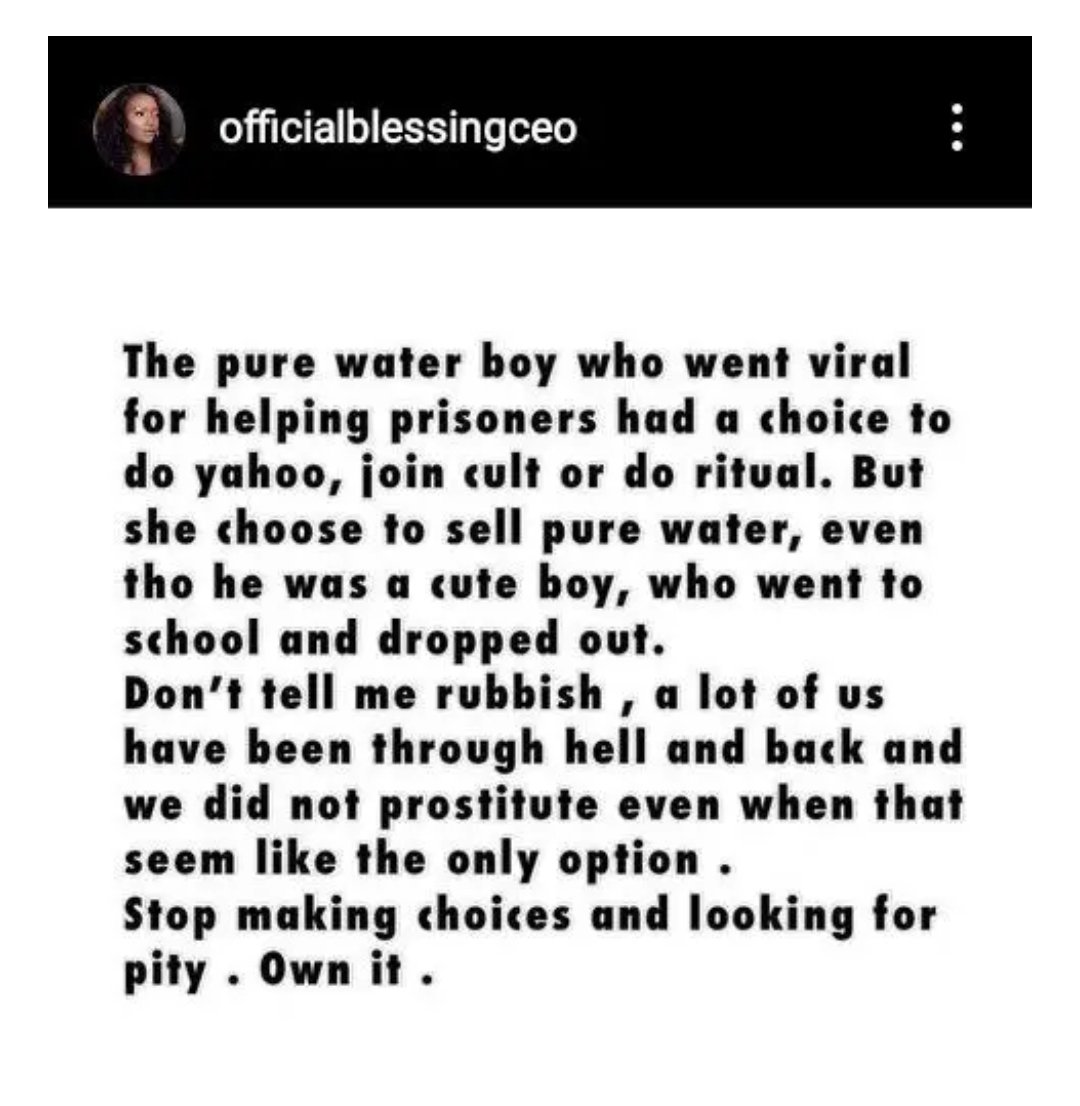 Looking at what Blessing CEO said, she believes that the pure water seller had the option of becoming a fraudster or ritualist but he did not it.
Do you think Blessing CEO is right on this one?
Let's have your opinion in this regard, thank you.