The First Look at Season 4 of 'formula 1: Drive to Survive' Is Her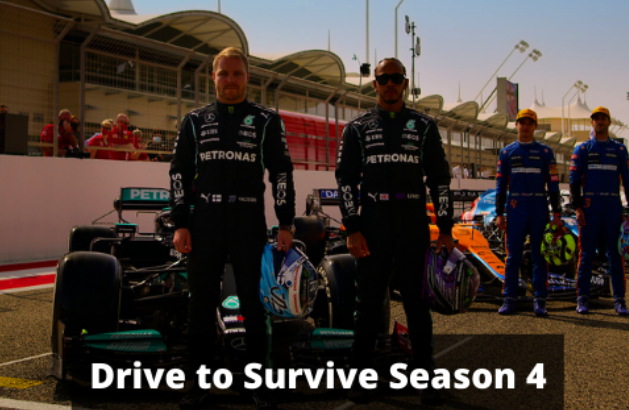 Drive to Survive Season 4-Bring your hand up to the five-second light. Let's race! Four… three… two… one… The groundbreaking documentary series Formula 1: Drive to Survive, which follows the 20 drivers, managers, and team owners of each season of Formula 1 racing on Netflix, is back for its fourth season.
Teams grow both together and apart. New blood triumphs. Rivalries that have existed for a long time continue to exist. (I'm referring to Mercedes and Red Bull.) The winner of the championship could not be more contentious.
just one week before the start of the 2022 Formula One season in Bahrain. Drive to Survive Season 4, directed by Academy Award winner James Gay-Rees (Amy, Senna) and produced by Paul Martin (Diego Maradona) for Box to Box Films, takes place during the pivotal 2021 Formula One World Championship.
Get a sneak peek at the fourth season below, and catch up on the first three seasons of Formula 1: Drive to Survive on Netflix right now.