Teenager Stabbed His Mother, In Attempt to Use Her For Money Ritual-(Video)
A boy who is barely a teenager has been nabbed for trying to murder his mother for money rituals.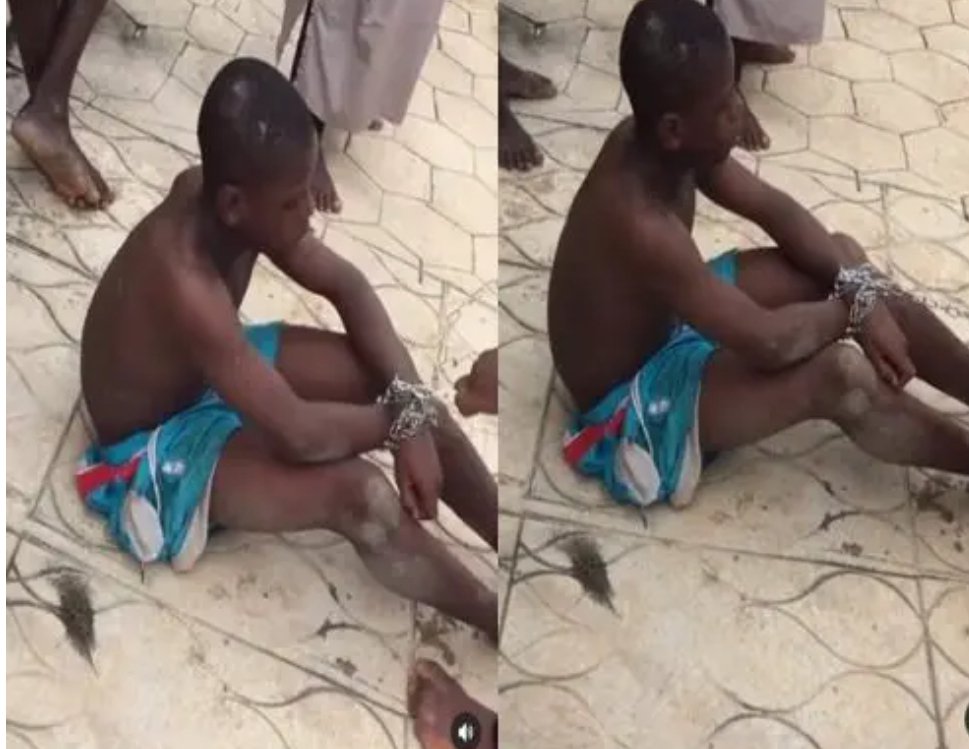 Vigilant neighbours busted the boy the very moment he started stabbing his mother with a sharp object, according to the accounts being flaunted on social media.
The mother is presently unconscious and has been admitted to a health facility, the gossip adds.
Meanwhile, the stubborn boy as seen in this video is being chained pending further action as the man tying him up told him never to get involved in money rituals.
Watch the video below;