Sylvester Oromoni's Case: Ime Bishop Gives Reasons He Won't Allow His Kids To Attend Boarding School
Nollywood comic actor, Ime Bishop, popularly known as Okon Lagos, has stated that he will not allow his children to attend boarding school, and his reasons for that were clearly stated. He said that before he could consider such a move, then that would be on the condition that the life and health security of his kids are strongly guaranteed.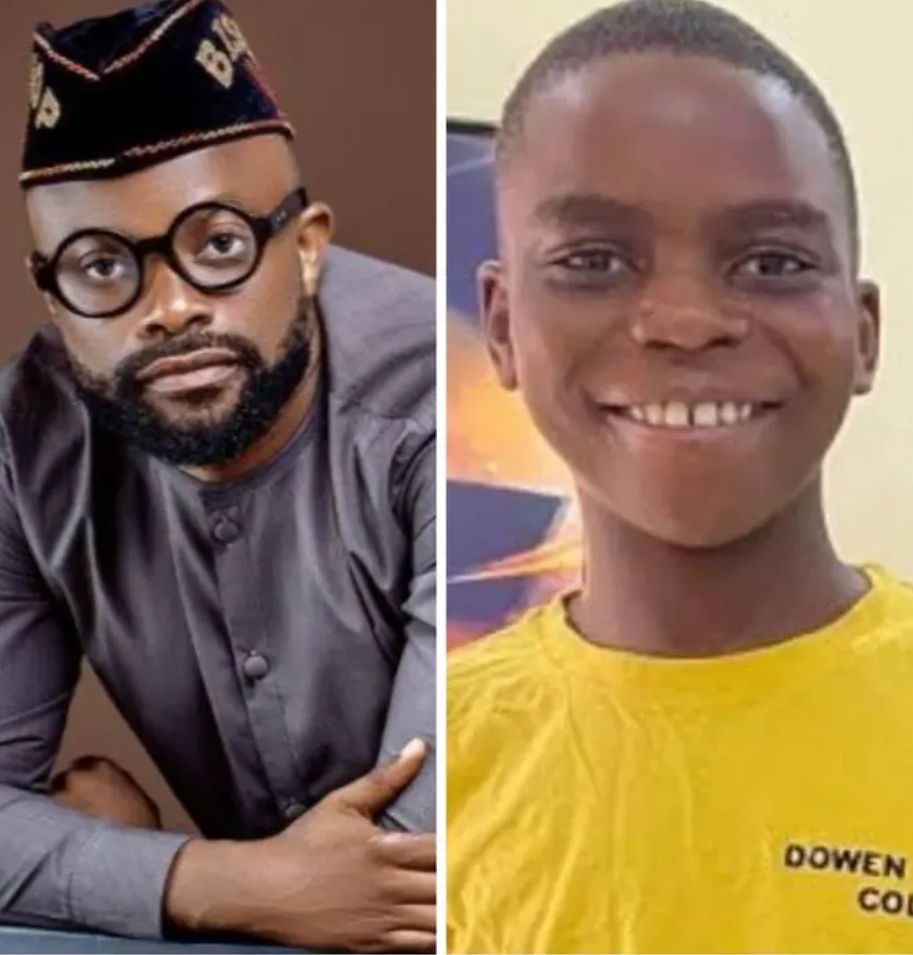 The actor was saying this in reaction to the death of Sylvester Oromoni, the 12-year-old student of Dowen College, Lagos, which has been making rounds on the media for some weeks now, and the dramatic events that have been following the case.
As we can recall, Sylvester Oromoni's case attracted the attention of Nigerians after his family alleged that the boy confessed that he was beaten and assaulted by his schoolmates for refusing to join a cult, and that he was also given a poisonous substance to drink. They alleged that Sylvester mentioned the names of the boys that assaulted him. They claimed the assault led to his boy, and that made Nigerians to start demanding justice for the dead boy.
The police had launched investigations into the matter to find out what led to Sylvester's death, with an autopsy conducted on the body.

The five boys allegedly linked to his death were arrested on charges bordering on conspiracy and homicide, and in December, the court in Lagos admitted them to a one million naira bail. And they were ordered to produce two sureties each in like sum.

The autopsy result which was later released said that Sylvester Oromoni's death was due to cerebral edema, acute lung injury and "bruised flanks/back," and that there was no indication of the presence of any toxic substance in his body.


On Wednesday January 5th, it was reported that the five boys who were accused of Sylvester Oromoni's death have been cleared of any involvement by the Lagos State government.


Ime Bishop stated that he has never boarded in a hostel in his secondary school years, apart from when he was in SS3. And that the dramatic twist of events following Sylvester Oromoni's death is enough reason why he can't send his children to boarding school.