S*x game goes WRONG: Man gets string STUCK Inside p€nis [PICS]
The 37-year-old virgin inserted a nylon string used into his urethra, a tube inside the penis which allows urine to pass out the of the body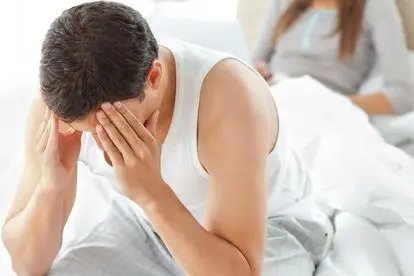 A 37-year-old man got a 1,8 meter-long piece of string stuck inside his penis, as a result of a a botched attempt at sexual gratification.
According to the medical journal Radiology Case Reports, the Indonesian man, who happens to be a virgin and living with his mother in the city of Surabaya, was admitted to the emergency room (ER) of Dr. Soetomo General-Academic Hospital with a chief complaint of lower abdominal pain two hours before being admitted.
"The patient inserted a long nylon string, used for beads, into his urethra. The patient inserted the string while being fully erect and watching a pornographic video. He also complained of hematuria and voiding difficulties. Communicating with the patient was challenging due to embarrassment and a history of speech difficulties," the journal reads.
The man, whose identity remains unknown, admitted that this was the first time that he had done this, although he masturbated and consumed pornographic content on a daily basis.