Suspected Ritualist Wipes Faces Of Couple With Money At Their Wedding Then Walks Away With The Money [VIDEO]
A Viral video capturing the moment a man suspected to be a ritualist was seen rubbing a dollar note on a couple during a marriage ceremony in Imo State and walking away with the same note.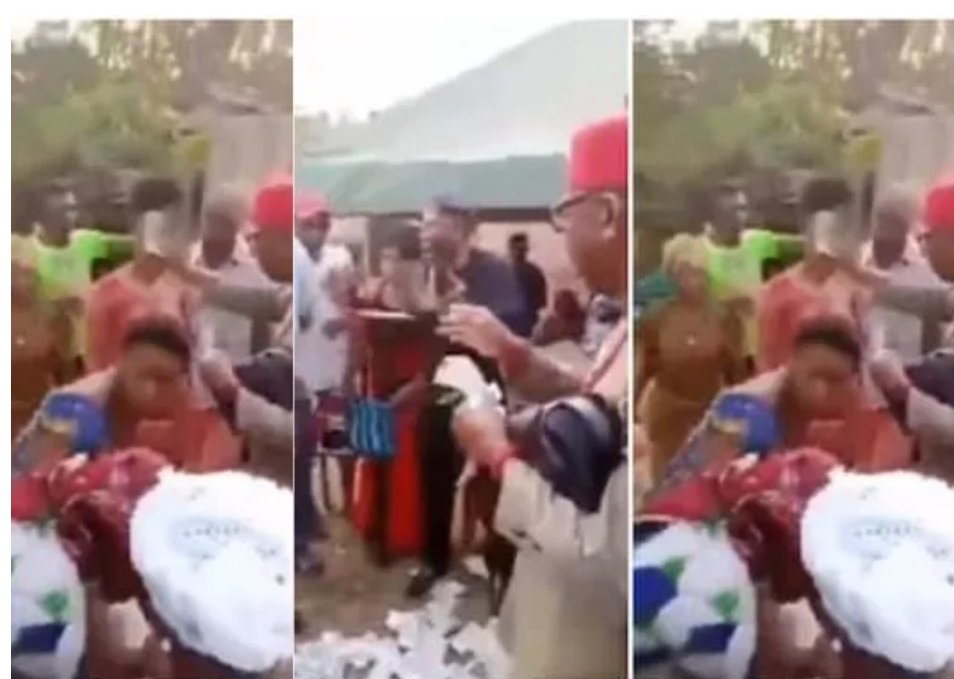 In the video, the man who could be seen dancing while spraying dollar notes proceeded to the couple and used one of the notes to rub on both the man and woman's face, then calmly walked away from the scene.
However, in the clip, it appears nobody noticed any foul play as they continued the ceremony undisturbed.
It was a Facebook user identified as Munachi Harry that drew the attention of the public to the suspicious move which has triggered reactions.
Raising the alarm over the incident, Munachi asked why he used the dollar note to wipe the couple's faces and why the wealthy guest chose to walk away with the cash instead of dropping it on the ground like other ones.
Watch Video below: