South African Women Goes [email protected], Protesting And Chasing Out Foreigners From Their Country (Video)
Dudula Movement demonstrations took a surprising turn on Wednesday when a group of women marched topless through the streets of Alex as they chanted slogans for the removal of foreigners' businesses.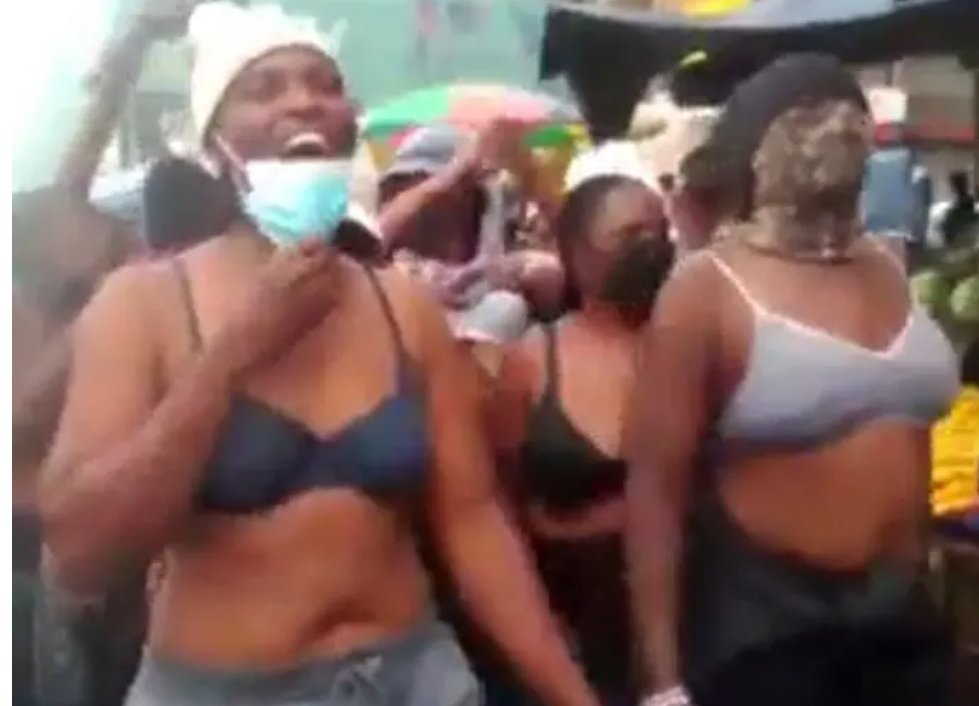 The anti-immigration group, which has been described as "xenophobic" by law enforcement, clashed with foreign business owners again on Wednesday morning.
Frustrated by having to close trading, female vendors siding with the Dudula Movement stripped off their tops and began marching.
This came after one local woman had a physical altercation with a Mozambican trader over a space to trade.
Clara Mashingashinga, one of the participants of what she called a "maponapona protest", warned that if the police do not stop the foreigners from trading, they will raise the stakes.
Mashingashinga said that the women will embark on a panty protest where they will remove all their clothes and only keep their underwear on.
"Whenever we go to the police, they don't take us seriously," she said.
"We went to the police who have been monitoring the protest at the mall, but they told us to stop complaining and we must just share the space and continue trading."
Mashingashinga alleged that a female trader, Thakane Sadiki, was manhandled by four men who took her trading space.
Scrolla.Africa spoke to Sadiki, who said if it were not for other people separating the men from attacking her, they would have hurt her.
"I am going to the police station first thing in the morning to lay criminal charges against the men," she said.
Lucky Sithole, a Mozambican national, was one of the men accused of assaulting Sadiki.
Sithole told Scrolla.Africa that he wanted to share the space with Sadiki, which is what the police instructed the traders to do.
"But instead, she turned over my table of tomatoes and scattered them. That's not how we should live," he said.
Since Monday, the Dudula Movement has been forcibly removing foreign street vendors and replacing them with their own members.
59-year-old Dudu Khumalo is one of the beneficiaries of the Dudula actions.
"I am grateful to them. I had nowhere to find income and feed my grandchildren," she said.
But for every Dudu Khumalo, there is someone else who has been illegally prevented from earning a living.