Soldiers Put Thief In A Polluted Nasty Gutter For Him To Swim In It  (Video)
Nigerian soldiers are one of the wickedest Security forces in the country and the punishment they have been putting people who commit crimes through is painful.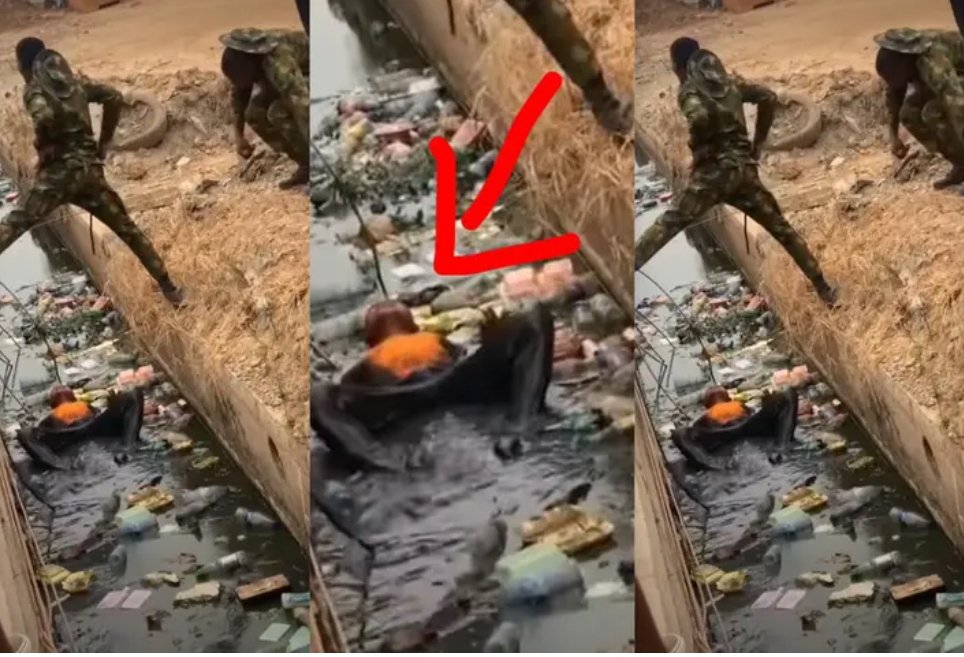 Even with their strictness, the crime wave still is very high in the country Nigeria and it's can never end.
In a sad and eye-piercing video sighted online, a Thief was caught was made to swim inside a very big gutter that was polluted and very nasty.
You could see that the thief was not having it easy in the water as they dipped him into it and made him lie down flat in the water.
They were delighted as he struggles in the Pollute water and no one was trying to help him in such a mess.
I don't know the exact crime he committed but he doesn't deserve this harsh treatment.
Watch the video below.