She Would Have Married Me By Now If Only I Was Her Student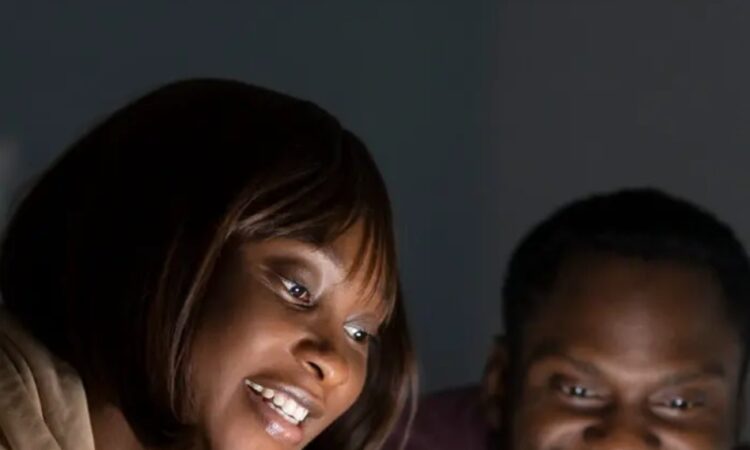 Before she said yes to me, she told me she was in a complicated relationship with her ex. I asked her, "What does it mean to be in a complicated relationship?" She told me, "The relationship had been over for almost a year now. He said he doesn't want me again.
I fought to keep him but he left. For some time now, he keeps coming back to knock on my door. He wants to come in but he doesn't want to come whole. So we are there." I wanted to know more about their situation before I commit so I probed further and asked the extent to which her ex goes to knock. She said, "I love him too but he hasn't made up his mind to stay so currently, we are hanging on a thread."
I left the picture for a while. I wasn't calling her and I wasn't texting her. The idea is to stay away until she resolves the issue with her ex. She didn't stop calling. She kept calling and texting each day.
Sometimes I didn't answer. In some days I won't answer her call but rather send her a message and tell her that I'm busy. She read between the lines and realized she was losing me so she called to talk about it.
"Is it about my ex-boyfriend? Is he the reason why you're backing off?"
"Yeah, sort of. I don't want to push it while you're in dilemma with your ex."
"Is that how to love a girl? If you'll stay away because of that then you didn't love me in the first place."
"I did and I still do. It's you who has a problem. I'm only giving you a space to resolve that problem."
"If you love a girl truly, you stay around and help her get through it. You don't stay away."
So from that day, we started talking and texting often. She would even call me on a video call and try to be naughty. I asked her, "Is he off the frame?" She answered, "He wasn't in the frame, to begin with. I was only confused." I asked her, "So if I propose again, will you have the mind to say yes?" She told me, "Try again and let's see."
I went over the proposal again. I said what I didn't say the first time. I garnished it small just to have her say yes. She said, "Ok. Let's see where this will take us." I wasn't impressed. I wanted a yes. I wanted to hear that she loves me too so I pushed until she said yes to me. Our love story started from that point.
She was twenty-eight years old then. We dated for a year and I proposed marriage. I thought she would be happy. I thought that was the aim of our relationship. I was expecting a grand reaction from her but she said, "No we can't get married. We've dated for less than a year. We need to know more about each other before we take a step. That aside, I'm not ready for marriage." She didn't tell me why almost a year in a relationship wasn't enough for marriage. She's an SHS teacher. Teachers usually love to be married but this teacher I have is different.
I started thinking there might be someone in the photo—someone causing confusion in her mind. She did everything right and I reciprocated. We had never fought or even exchanged harsh words since we started dating. Yeah, we had a few misunderstandings but were solved without any bitterness whatsoever. I thought she might have found love in one of the male teachers because there was one teacher she mentioned often in her conversations. I did my own probing and realized it wasn't so. I told myself, "Maybe she has legitimate reasons. Marriage is not a race. Let's wait for a year more and see what happens.
The one more year is this year. I brought the marriage discussion back to the table and my girlfriend said no. "What is your reason this time? Two years isn't enough time to know someone? Why no?" She answered, "Technically we are not two years together. We are a few months behind two years but that's not the reason. I don't feel right about marriage. I think I'm enjoying what we have. Why don't you wait a little bit longer? We'll marry, start making babies and then what? There's more to life my dear. Give it a little bit of time."
"Or her ex-boyfriend is back into the picture?"
I started doing my own investigation. Even her own mom had asked me when I'm getting married to her daughter and I had told her everything but this girl won't agree for us to get married. I started watching her carefully to get the password to her phone. I watched her finger each day she pressed her phone until one day I got it. She came to sleep over and I went through her phone.
I was in pain but I wanted to laugh. "What!" I screamed in my head.
Her ex-boyfriend who nearly made it impossible for us to date was her student. She started dating him when the boy was in his second year. They dated until the boy completed school. Going through her phone, you could see they really did a lot when they were together. They were still talking and they kept bringing up the past and how much more they've missed the past. The boy was trying to be clever. He didn't want her again but he was lurking around looking for an opportunity to hit. It showed in the way he spoke to her and the kind of stickers he sent to her.
This is why they broke up…
According to the boy, after he left school, his juniors kept calling him and reporting to him that madam had found a new boyfriend in their class. It looks like the new boy wasn't discreet about their affair so he went around talking about it with his friends and it's the reason they also got to know. So currently, my girlfriend, the woman I want to marry is dating a boy in SHS three and her immediate ex is a boy who is currently in the house trying to better his grades.
I didn't know whether I should cry or laugh. If I didn't read it and someone told me, I wouldn't have believed the person. I put her phone next to her and slept. When the morning came, I asked her, "So it's because of those boys that's why you don't want us to get married? Do you think I'm too old for you? You would have married me if I was your student? Is that what you want?"
She knew from the way I was talking that I had gone through her phone. She was quiet. She rubbed her face quite a few times, thinking of what to say. She said, "I've never gone through your phone but you decided to go into mine. Do you know that's an invasion of privacy?"
She was trying to avoid the discussion but I pushed her back into it each time she tried to escape. She said, "I don't have anything to say to you. Take it however you want. I don't owe you any explanation." She left my house and she blocked me. I went to her house to talk about it. She avoided me. Because of me, she locks her door even when she's in the house. She doesn't want to have anything to do with me but I think she needs help and I'm ready to help her if only she will open up.
I haven't discussed the issue with anyone, not even her mom who calls me often and we talk about her daughter. I don't want to shame her because I still love her but she doesn't want to give us the chance to address the issue. She avoids me. If I call her with another number, she blocks it. Is there any other way I can get her to talk to me? I don't want to involve a third person. Whoever comes into the issue will like to know the root of the issue and I don't want to go into that. It's too shameful to let another person in on that but I want it resolved so how do I go about it?