She Thought She Was Cheating On me But Guess Who Is Having The Last Laugh After This Happened- Man Narrate


A few weeks ago, she told me she was going to visit her mom and would be back in the next four days. She left on a Friday. That Friday I called and she didn't pick. She called the following morning giving me reasons why she couldn't call. I called her again in the evening and she didn't pick. On Sunday morning, she told me, "The network in this area is not good so I have to put my phone at a certain place before calls can come through. I left it there last night and I slept." Her reason made sense. Her mother lived in a village and villages and a good network can't be put in the same sentence.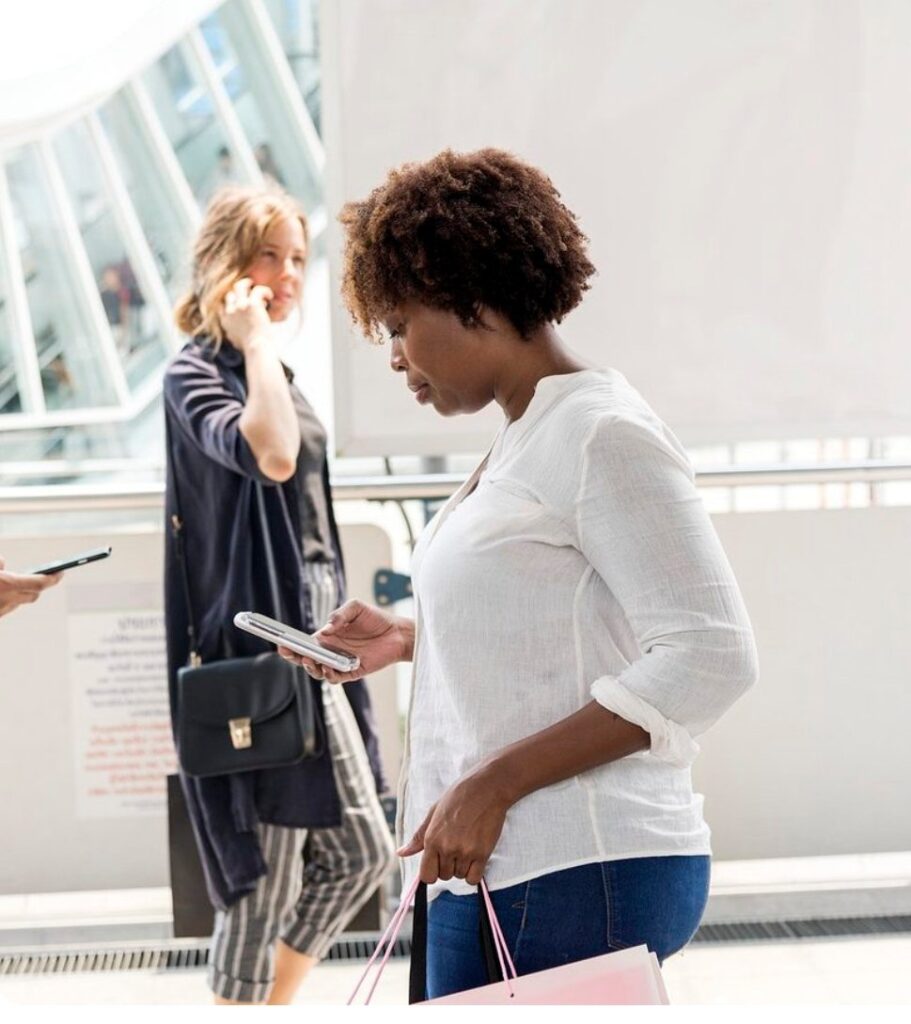 Four days later she came back. I went to her place immediately to see her. We barely spoke while she was away so I was missing her a lot. Immediately she saw me she said, "Guess what!" I said, "I can't guess. Just go straight to the point." She said, "You see it was good that I visited my mother? I was with her when my uncle from abroad came to visit. He was so happy to see me because according to him, he saw me when I was a baby. When he was leaving, he called me to his car and guess what he gave me." She dipped her hand into her bag and brought out a box and screamed, "An iPhooooooone!




I was happy with her shouting and all then it clicked, "I've been dating this girl for close to two years. She has never mentioned an uncle who is abroad so where from this uncle all of a sudden?" The voice in my head responded, "Well, as she said, the uncle saw her when she was a baby so it could be that she didn't know about him until that day." I was happy for a girlfriend who had a new iPhone but I was also suspicious of the same girlfriend because of how sudden the whole thing happened.

I asked, "And you haven't opened the box or you don't want to use it?" She said, "I wanted to show it to you first so you help me set it up" Her's was an iPhone X. It was badly written on the box. But if you carefully inspect the box you'll notice that there was something off unless you haven't used an iPhone before. I took the box from her. It was lighter than I expected it to be. I shook it. I asked, "Are you sure there's a phone inside?" She said, "Yes there is. You can see I haven't even torn off the rubber."


I opened the box and indeed there was a phone inside. It was lighter than iPhone. It was the accessories that came with the phone that gave it away. Everything about the packaging was screaming "Fake' but who am I to tell her that the phone is fake. She said, "We have to charge it for a while before using it. I don't want problems." I said, "iPhones can be used right from the box. You don't have to charge it before." She said, "I learned if you don't charge it for certain hours, you'll later have issues with the battery." She took the phone from me and put it on a charge, then the battery meter appeared on the screen. I said in my head, "e don happen. The thing is fake." When you put iPhone on a charge, it turns on immediately it doesn't show the battery meter.


Three hours later she went for the phone. She turned it on and the phone started behaving some way. She said, "Ah, is that how iPhone X is?" I said, "Dear, this is not a real iPhone. It's fake. Look at the icons and compare them to your android phone icons, don't you see they are the same?" The phone was so fake it didn't try to look original. I asked, "Are you sure that your uncle is from real abroad?" She asked, "What kind of question is that? He had stayed in France all his life." I said, "Then he might have bought the phone when he got to Ghana. Dem take do am."


You could see the disappointment on her face. She was so livid that it showed in her posture. I asked her, "Is your uncle gone? Maybe you can talk to him about it." She didn't say a word. She was thinking and nodding her head. From that point on, she didn't talk to me. All the happiness in her disappeared. She treated me like I was the one who gave her the phone. Her mood wasn't right so I told her I was leaving.




I was in a car going when I saw her WhatsApp status. She said, "Be careful the way you treat people because Karma is real." I said in my head, "Uncle is in trouble. Today all the shade is for him. Not too long afterward another one followed. "Not everyone who comes into your life comes with good intention. Word." The motivational quotes kept rolling on her status and I was at the other end reading and getting motivated.


She was in a bad mood for days. She wouldn't call me and when I called too she wouldn't talk to me the way I was used to. I told her, "Dear, you need to calm down. It's just an iPhone that has lost its 'i'. It's not the end of the world. I'm working harder. Someday I will get you a new one so forget about your uncle and cheer up." Not even a promise to get her a new one would cheer her up. She was sobbing for days so I called her after work one day that we should go out. She came, beautifully dressed. To be honest with you, she's the most beautiful woman I've ever dated and I was ready to do anything to keep her.




We went out. She ate and drunk her favorite drink. The way she consumed her food had a twist of anger to it. And the way she drunk the drink felt like she was in a war with the drink. We ended up at my place and all night she was on her phone typing. I slept. I woke up around 1am to see her sleeping. I picked her phone and went through her Whatsapp. Nothing really was found there. The whole action was on Instagram.



After spending three hours on her phone, reading from the various chat apps, I got the whole story. I started from Instagram. That's where she met a guy called Justice. They talked for days. The guy liked her and he made it obvious. They exchanged contacts and the conversation switched from Instagram to Whatsapp. So one day Justice proposed. She told him she can't accept a proposal from a guy she hasn't met before. Justice said, "I'll come to Ghana very soon and you'll see me." She said, "Then come first. Let me see you so we can take it from there."



They talked every day until Justice told her, "I'm coming to Ghana. I will spend only a week there. I hope I can see you." She responded, "Only if you want to." Justice asked, "What should I buy for you when coming?" She responded, "Anything from your heart." He said, "I'm not good with picking gifts so you named it." She said, "I think an iPhone will do." Justice said, "No problem."


He came to Ghana. He sent her a text that he might not be able to see her due to heavy schedules. My girlfriend pleaded. She was virtually on her knees asking the Justice to see her if even for a day. Another time the guy said, "Ok, I will be going this weekend so if you can come around on Friday, that will be fine." She said, "No problem. Just tell me where." He said, "I hope you'll spend the night with me?" She said, "If only you'll promise to be a good guy."


The long and short of the whole story is that she went to meet Justice when she told me she was going to visit her mother. That iPhone that has android icons was given to her by Justice and not any uncle who lives in France. Justice used her all weekend and gave her a fake iPhone in return. When she realized the phone was fake, she sent justice a message asking why he did that. Justice only sent a laughing emoji and blocked her. I guess that was the time she posted her first Whatsapp status about Karma.


If you were in my shoes, what will make you continue a relationship like this?


Immediately she woke up I started telling her the story. She asked, "Why did you go through my phone? Who gave you the password?" I said, "I'm not the one who owes an explanation here. You are. So go ahead. Tell me what this is all about." I was talking calmly but on the inside, I was burning. I was controlling my temper. My hands were shaking and my legs were wobbly. She asked, "What else do you want me to say? you've read everything."

"I never knew you were this cheap," I screamed. "You spent a weekend with a guy you barely knew just because of an iPhone? What if he used you for rituals? You didn't think about that? You're lucky you ended up with a fake phone." She said she was sorry but the sorry couldn't mend what had been broken. We are no longer together. She's still in my inbox begging for another chance but it will be hard for me to look over that incident and bring her back into my life. Or I'm being too hard?