Shatta Wale releases diss song for Burna Boy after their fight didn't come on [Video]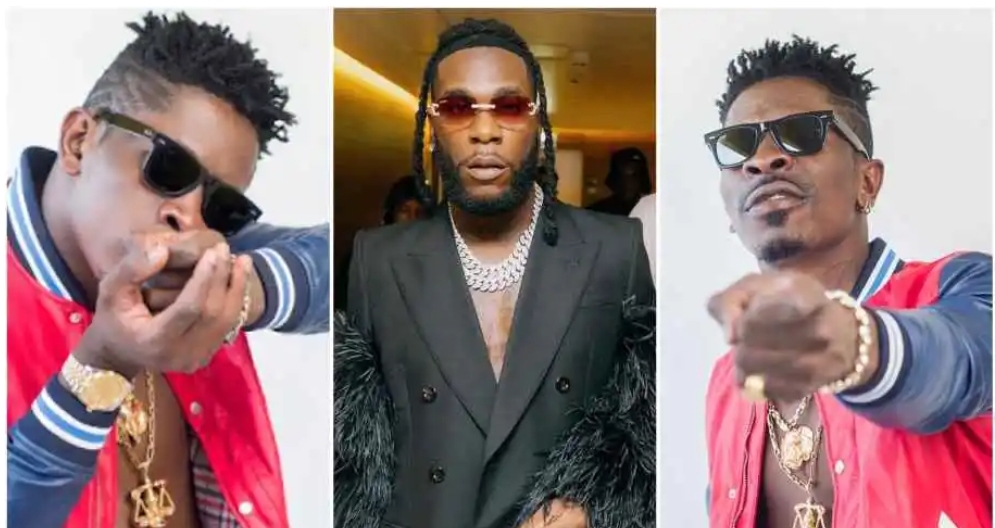 Ghanaian dancehall artist Shatta Wale has taken his beef with Burna Boy to another level after their fight that was slatted for last Tuesday dissing him in the song for running his mouth.
Shatta Wale and Burna Boy fought each other on the gram over comments of Nigerian artists not supporting Ghanaian artists the way they are supporting them here in Ghana and the latter dared the former to a fight on Tuesday if he arrives in Ghana.
In the song, Shatta Wake didn't mention Burna Boy's name and he made the video look like he was just playing but then he mentioned the fact that the person wanted to fight him and said he will be in town on Tuesday to fight him but is scared to come close to him.
We all are aware that Burna Boy is the only person who threatened to fight Shatta Wale and said he will be in town on Tuesday hence we believe the diss song is for him over the fact that he mentioned all these in it making Burna Boy look like a coward.
Watch the video