Shameful Moment As Man forcibly takes back clothe, bag from his girlfriend because she broke up with him [Video]
A video which surfaced online shows the embarrassing moment a young man took back the items he bought for his girlfriend after she broke up with him.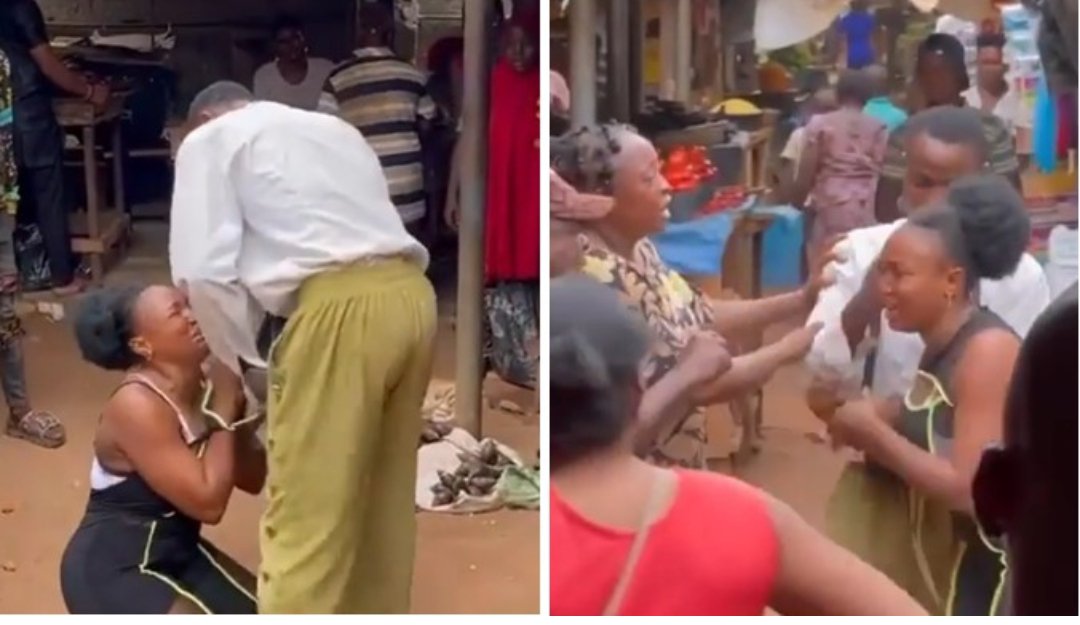 He confronted her in a market place and asked her to give him everything she has with her which include the bag, clothe and slippers he bought for her when they were still dating.
Market women and passers-by tried to pacify the situation but he was adamant. The boyfriend succeeded in collecting the bag and slippers she wore to the market.
However, he insisted on also getting the clothe back and demanded that she takes it off in public but the women told her not to do so.
He had already started making her remove the cloth when she started screaming out for help that it is real and not a movie or skit as some may suspect.
Watch Video below: