Shameful Moment As Lady says No and walks Out on her Boyfriend after he proposed at a mall (Video)
A video making the rounds on social media shows the dramatic moment a lady rejected her man's proposal in public.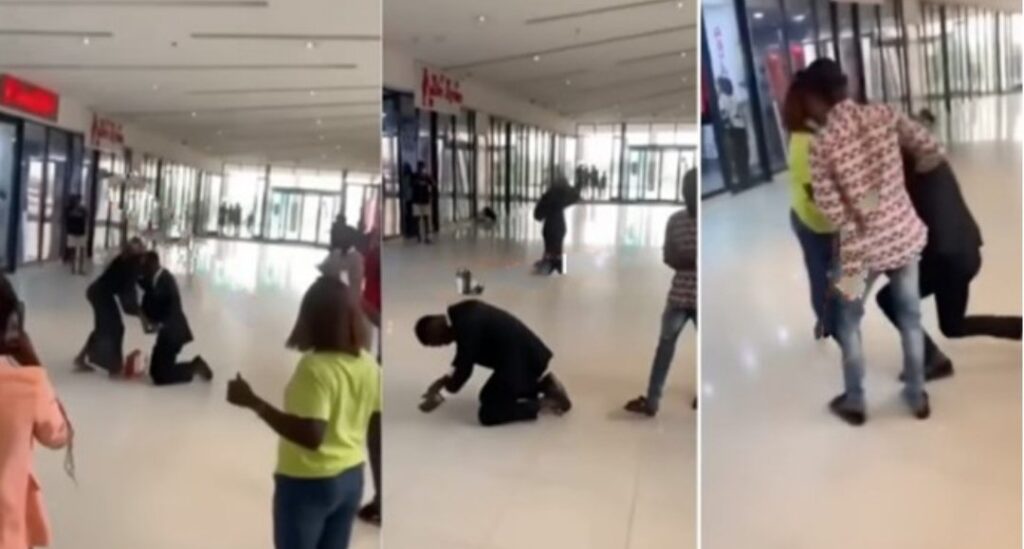 The got on his knees and asked for her hand in marriage while they were inside a shopping mall. She tried to make him stand up but he refused.
She then chose to turn him down non-verbally and left him on his knees as she stormed out of the mall.
Feeling the sting of rejection, the young man bowed his head to the ground and remained there for some seconds before shoppers decided to help lift him up.
Watch Video below: