Rival Cult Groups Holding Assorted Ammunitions Shooting at Themselves in Broad Daylight in Edo State (Video)
Rival Cult Groups Holding Assorted Ammunitions Shooting at Themselves in Broad Daylight in Edo State (Video)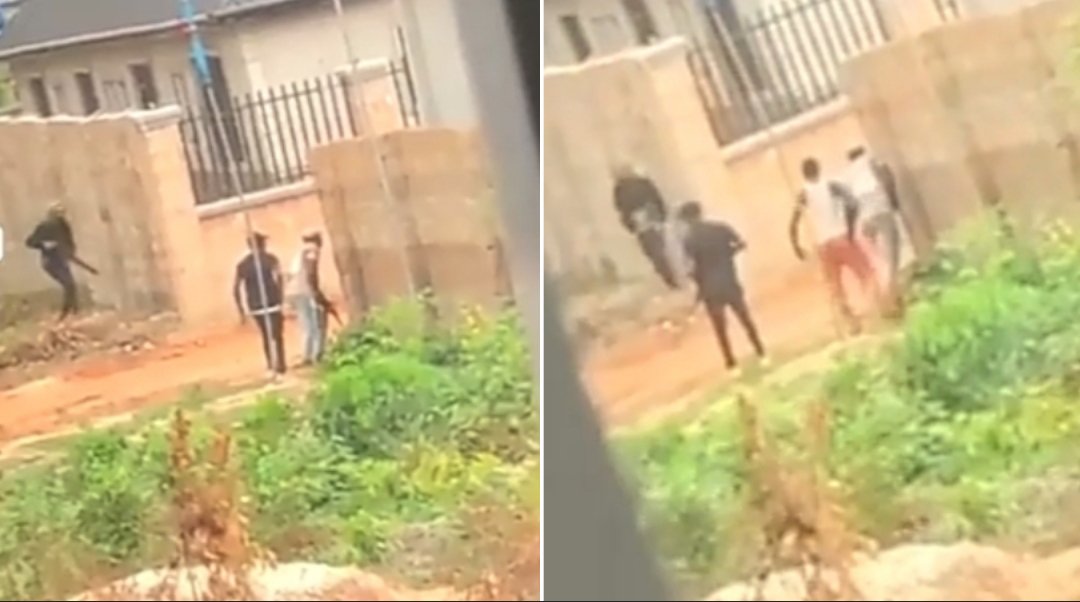 A Video Footage Currently making Rounds on the social media, exposing the moment rivals Cult group were allegedly exchanging bullets at each Others in Edo state, Benin city.
In the Video foot guns shots was heard repeatedly as some of the cultists were holding Assorted Ammunitions, shooting at each others.
The cause of the conflict remains undisclosed till further investigation which may reveals while they were shooting at each others.
Watch Video Below: