Reactions As Lady Goes Partying In NightClub With Her Little Child On Her Back (VIDEO)
Netizens have been sent into a chaotic state after a video of a lady partying in the nightclub with a little child believed to be her daughter was on her back.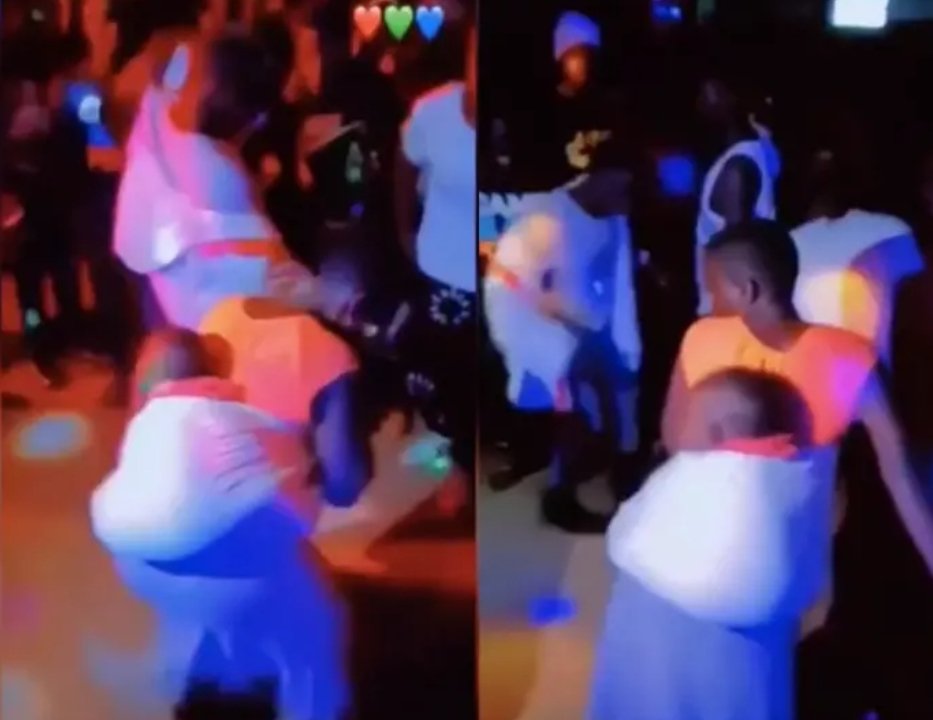 She was busy on the dancefloor dancing the night away as her little child slept on her back.
To make matters worse, she looked tipsy.
Netizens have condemned her and accused her of poor parenting.
Others urged law enforcers to take legal action against her for taking the kid to the club.
Watch Video Below: