Ray Donovan Season 8: Details You Need To Know Right Now!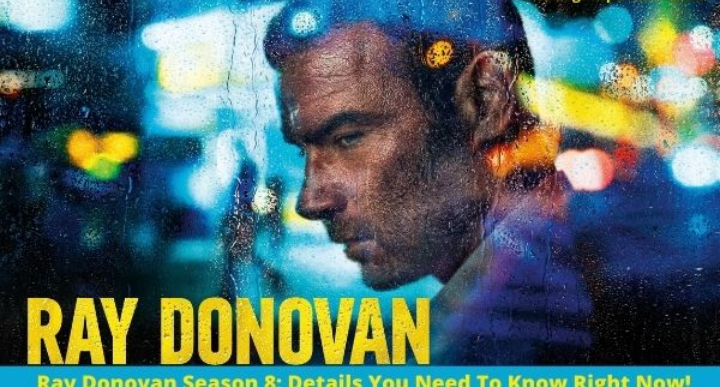 The final episode of the Ray Donovan television series has been broadcast on Showtime. With the conclusion of the popular drama's seventh season on Friday night's episode, which answered certain questions regarding Ray's childhood and how he came to be who he is now, the show came to an end.
Following the Season 7 conclusion, the show was abruptly canceled, leaving fans, actor Liev Schreiber, and showrunner David Hollander in the dark about what had happened. As a result of this, a cinematic adaptation became absolutely necessary.
The decision was made to tie up all of the loose ends and to reveal whether or not the Donovans intend to fight to the death or whether or not they intend to go down fighting after a tremendous outcry. After all, Ray is a stickler for leaving no loose ends in his investigations.
Anyone who is new to Ray Donovan's job should be aware that he is a professional "fixer," meaning that he takes care of the unpleasant aspects of criminal activities in order to protect the celebrity customers who use his services. Within the drama, we also learn about the interactions between Ray's children and siblings as well as his wife and the terrifying patriarch of the family, Mickey, played by Jon Voight, who is abruptly freed from prison.
Following the conclusion of Season 7, the movie picked up where it left off on Friday. Mr. Mickey Donovan is on the run, and his son is coming after him with everything he has.
Mickey, on the other hand, was the one who died as a result of the unexpected outcome of that confrontation. Instead of Ray being the perpetrator of the murder this time, Ray's daughter, Bridget, was responsible for the crime.
When asked about why they chose to kill off the character played by Jon Voight in the film, Schreiber and director Hollander explained their decision in an interview with TV Line.
We both knew from the beginning that someone had to go at the end of the day, and David agreed with me on that point as well. Another fascinating and natural alternative seemed to be having Bridget inherit the [Donovan family's] shroud of mourning [by killing Mickey], as Schreiber indicated.
In addition, Hollander stated that "in my opinion, that was the only possible death… Because of this, [Bridget] would have to be the one to pull the trigger. We're attempting to push everything downhill in terms of theme, and who's paying attention to Ray? It's Bridget on the other end of the call.
Hollander believes that if the series had continued for the eighth season, the choice to bring it to a stop would have been more difficult to make.
It is that the absence or unexplained nature of the occurrence was more significant than the event itself. The story, on the other hand, is about much more than just the legacy of violence; it is also about the question of "Who is the wolf?" "Can you tell me who is the one who is truly stirring the pot?" "Can you tell me who is actually stirring the pot?" We felt it was necessary to draw Ray's attention to his involvement in this because, in some ways, he is the more prominent antihero of the two. Aside from that, he is the originator of a significant portion of what we see on the show."
Schreiber agreed with my point of view. "The portion of the show that deals with inherited trauma that I find most interesting is the one that deals with sexual abuse." In this section, we will discuss the conscious and unconscious ways in which we create and reproduce trauma. "How we promote and replicate trauma." "How we promote and reproduce trauma."