Portable cries like a Baby as Girlfriend Organises Valentine Surprise for him (Video)
Fast-rising Nigerian singer, Habeeb 'Portable' Portable got a pleasant surprise from his girlfriend on Valentine's Day that moved him to tears.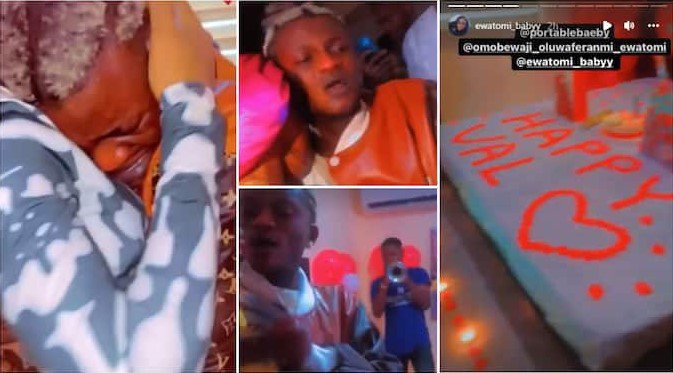 In a series of videos Portable shared on Instagram, his girlfriend, Feyishara, went all out to make it a very special one for him.
The Zazuu star could be seen being led to a room and upon his entrance, a group of friends excitedly screamed the word 'surprise.
Just as Portable thought it was over, another singer was called into the room and he sang praises with the name, Omonlalomi. The Zazu crooner was so moved that he brought out money from his purse to spray the singer.
Portable then stretched his hands out to his girlfriend and gave her a very deep and passionate hug before he burst into tears.
Watch Video below: