Popular Nigerian Blogger Stella Dimoko Exposed To Have Cheated On His White Husband Over a Big Gbola (Video)
Reports about how popular Germany based Nigerian blogger, Stella Dimoko Korkus, reportedly cheated on her white husband made the rounds on social media.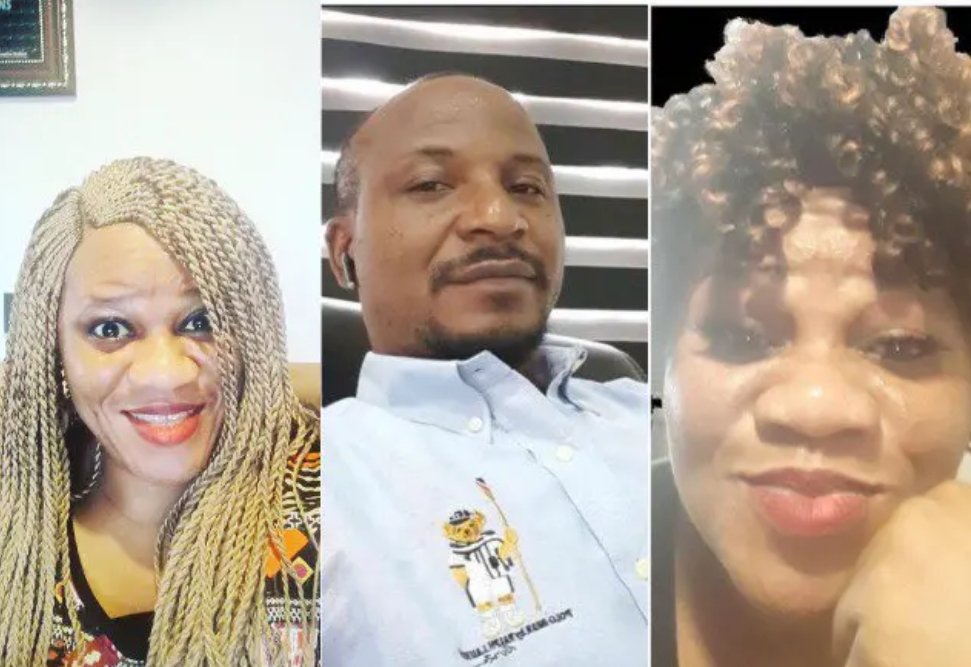 Instagram gossip blog, Gistlover shared a voice note of her alleged cheating partner, Richard.Gistlover accused Stella Dimoko Korkus of sleeping with the said Richards because her husband's manh00d was too small.According to Gist Lovers, Stella fights her cheating partner, Richards for cheating on her with other women.Gistlover shared a photo collage of Stella Dimoko and Richards with the caption:"Stella you think say you don escape with that yeye debunking wey you post, you did this shit, own up already, i nor Dey talk wetin I nor know, so because you marry husband wey no care now, you think you can use your PUNA scatter peoples home, you even go after people that are close to the man, accusing them of dating him, Side chic sef Dey fight ontop property wey no be her own, Proud Side hen stella, your matter Na later today, Na you first Dey post people wey snatch and Na you be chairwoman of them side hen, them side hen Dey fresh ooo chai, why your own side hen come wear this kind Aunty Ramota wig, Stella leave person home in Jesus name and face your husband with him small gbola issue, you see am before you marry am oo, I come in peace. Igi ewedu oni wo pawa ooo"However, the female blogger took to her Instagram page in a now deleted post to share a disclaimer. She also accused Richards of attempted [email protected]Gistlover then shared a voice note of Richards confessing to sleeping with Stella several times and how she became mad when she found out he was cheating on her with other women."Hello tueh tueh 😂😂😂throwback to when Stella the journalist Oran was jubilating when Ig brought down our page, so basically Stella has a WhatsApp group in which she recruits people and once she has issue with you she will incite her followers in that group to report your page massively, we will be bringing proof of that too, how she told people to go after Angela okorie page and all, but no be that one pain me pass, Who be Mo??May untimely death meet the said Mo Abudu,Oh!!! so stella you always pick who to write about??You go after the weak ones because they are not movers and shakers of Nigeria , Ogun pa eh Stella, Ati movers oo, ati shakers ooo, may Amadioha visit una one by one, Nobody lick A$$ reach stella, just give her money the rest is history , Na people wey no give am food she Dey post their gist.Wait for me I am compiling your voice note, e too long but I am still on it, expect your result soon.GLB Nation I present to you one of our hidden enemies wey Dey rejoice whenever them bring down our page ooo, Belletivist everywhere. Group don scatter like this Na him gist Dey come out, may God put confusion in midst of our enemies ooo, may they break each other's head , may this Vawulence germinate into full grown [email protected], Amen Stella post all those your Dog ooo, abi they are on leave ??? As for you Mo abudu Olobo gbogbo governor for Lagos state, no governor wey never enter you, I will do your story over and over again😏😏😏I come in peace".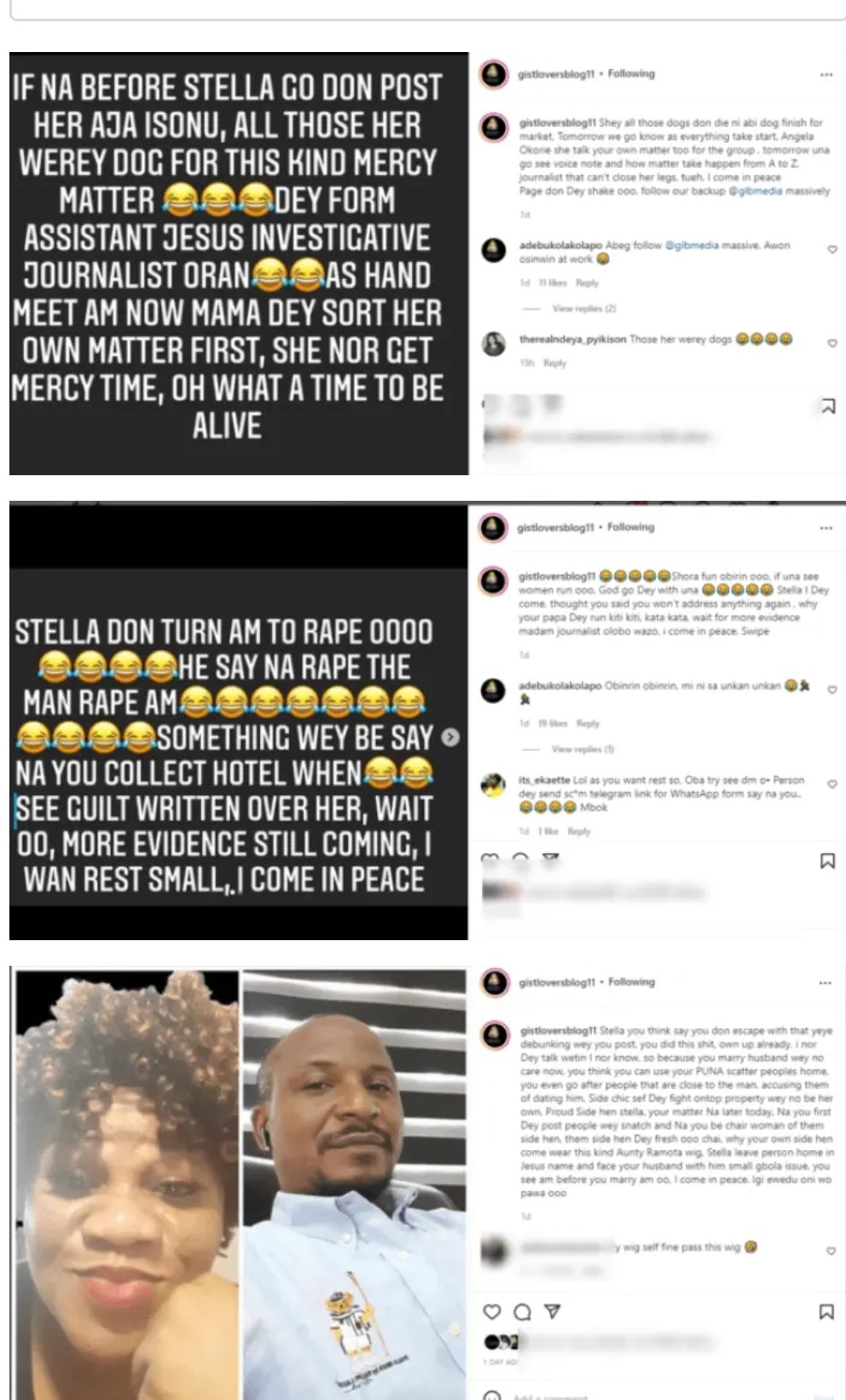 Watch Video below:https://www.instagram.com/p/CZHAJSKvnNU/?utm_source=ig_embed&ig_rid=1a939074-91a1-4816-a7d3-aa6fe40cae6b&ig_mid=5F7C0D57-70B1-4035-A92B-54E22640A3F8