Poor People Get Angry When They See You Holding Money And Living Luxury Life – Blessing CEO
Blessing Okeke who is famously known as Blessing CEO is a household name in the entertainment industry. She is also known for giving relationship advice on Instagram and she has been doing this for years to help her followers on Instagram who has a problem with their partners or family.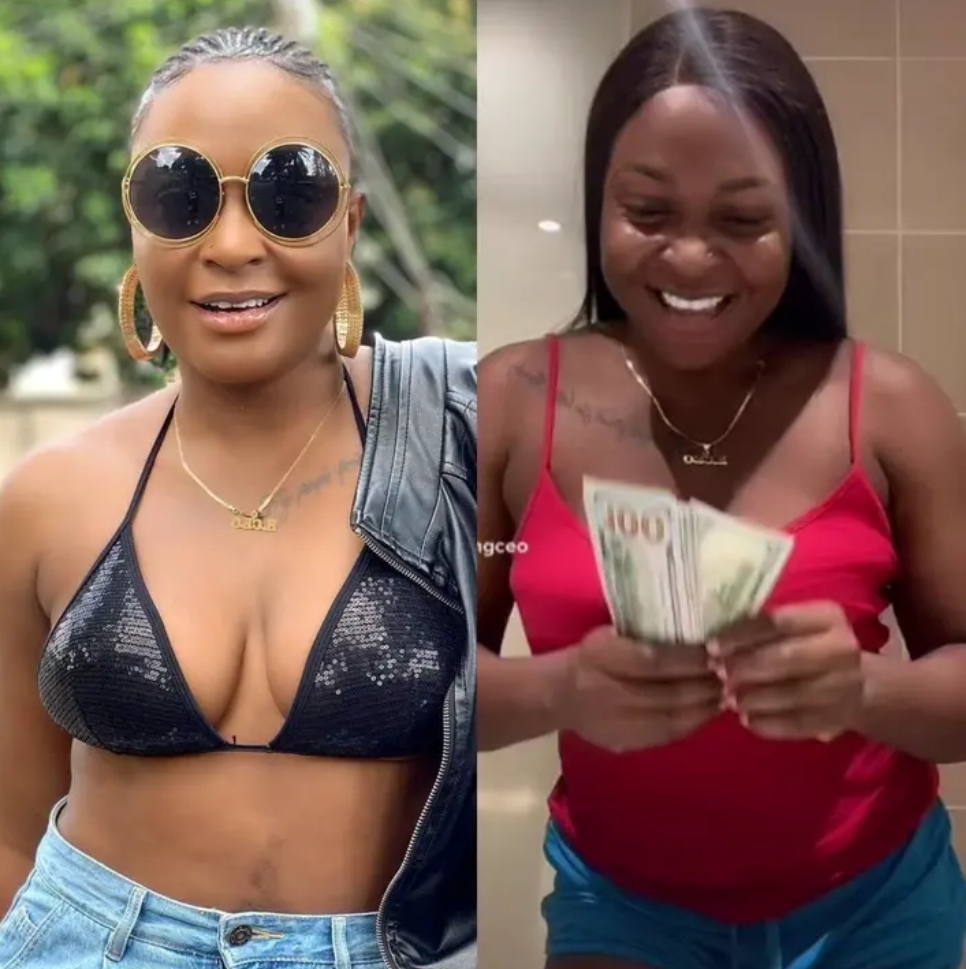 Blessing CEO took to her social media account on Instagram to share a new video with her fans saying that poor people get angry when they see rich people living luxury. They call it to show off but it's a lifestyle. She added that they are angry because rich people are living their dreams and imaginations. Finding it difficult to live a luxurious life makes poor people think that it's difficult to make it in life.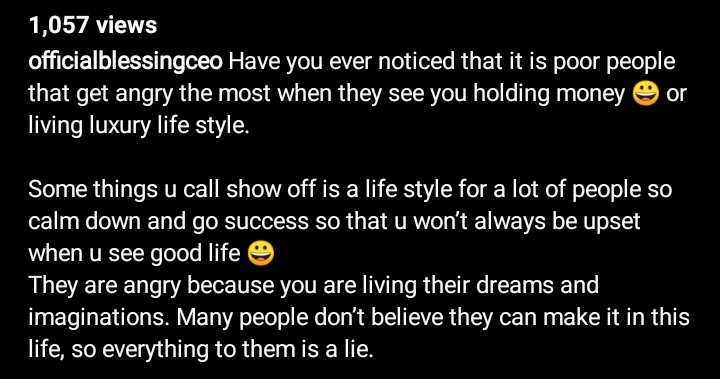 Additionally, showing off is now the difference between the rich and the poor because no one will believe that they have it until they see it.