Photos of Nuella Njubuigo's Ex-Husband Tchidi Chikere's New Lover Leaks Online [Details]
A few days ago, Tchidi Chikere made us aware that he has fallen in love again with another woman after his wife left and a blogger has revealed the identity of the lady.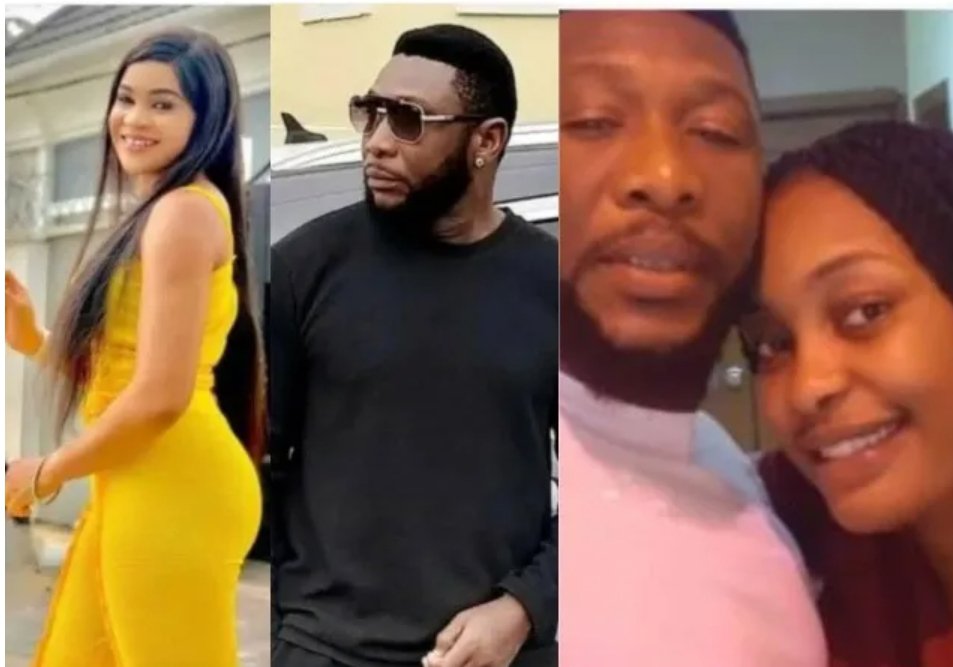 Tchidi Chikere celebrating his newfound love shared a video without showing us her face professing his love to her on Val's day and blogger cutie juls has removed the mask of the lady by revealing her identity to the public.
According to the blogger, Tchidi Chikere is dating actress Kenechukwu and they have been together for a very long time even before his wife Nuella packed out of their matrimonial home because of a lot of issues.
Taking to Instagram, the blogger wrote;
Seriously I'm don't know why Tchidi cannot claim Kenechukwu publicly with full chest and be posting another mystrey lady whose whole physique is like her oo😫😫
Too tired from work so don't even have stregth to be making this post humerous so let's go straight to the point.
So Tchidi has been doing Kenechukwu since. Kenechukwu was cool with Tchidi marrying Nuella and keeping her as main sidechic since she was even getting more cash, attention etc from Tchidi than even Nuella his wife just as he was doing with Nuella when he was married to Sophie.
We've had this gist since but Nuella was going through alot and we didn't want to add to her heartbreaks and stress in the latter part of their marriage.
Tchid has been dating Kenechukwu since and was even doing Nuella bad cuz of new found love. At a time, he was even shading Cutie cuz he had gotten hint that Cutie had info about his afair. So was even blocking us up and down 😫.
Oga Tchidi, now that Nuella is out, officially introduce Kenechuku to us na? We online in-laws don accept sey na your way and we've accepted you like that. From one nollywood to another. Sampling the girls at your comfort pace na.
Abeg, we no get energy. Gist don drop. If you don't gerrit forgerrit."