People Said I Look Like A Man And I Can Never Get Married, Because Of My Beards And Chest Hairs- Lady Laments (Video)
Evaline Wangila is a bold woman who came out to publicly talk about how she has coped with growing hair in strange places. She revealed in an interview with Lynn Ngugi that her struggle started in class seven when pubic hair grew up to the stomach. At first she was okay with it because she thought other girls are like her.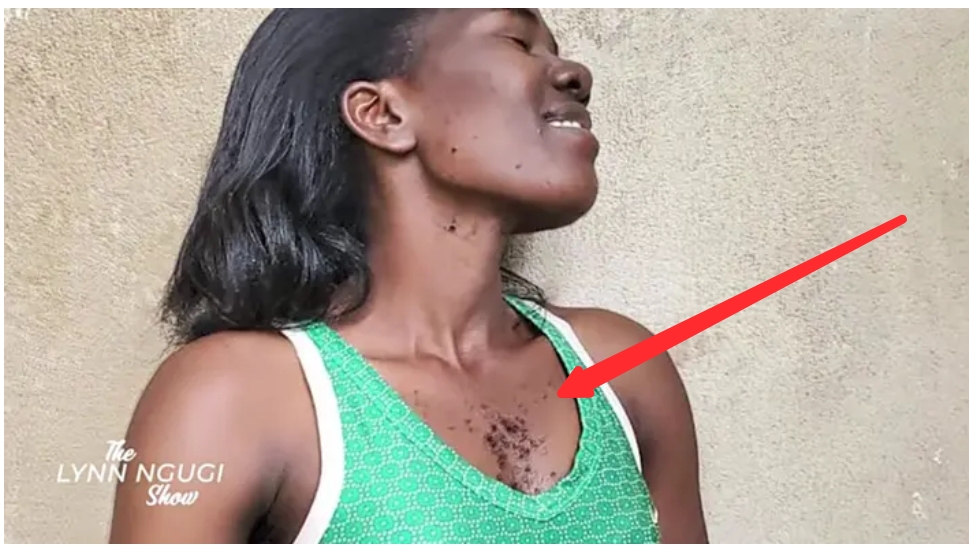 When she became a boader in high school she noticed that other girls' stomachs were smooth except hers. They were surprised and started gossiping because she was different. That prompted her to start shaving every time the hair grew.
Things became worse when she started growing beards and chest hair in form two. She tried to pull them out but they kept growing. Shaving led to rashes that irritated her so much but she had no choice since she did not want people to talk about her.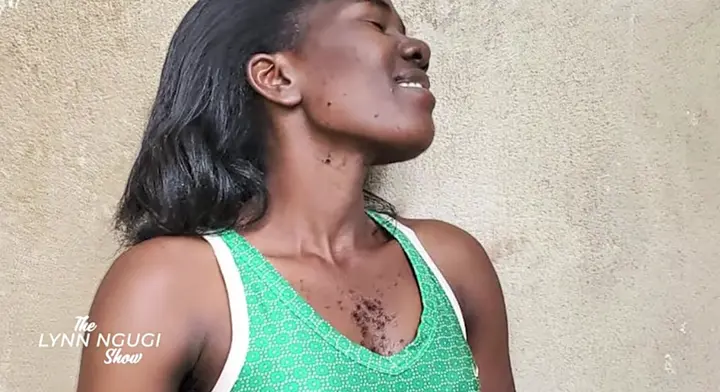 At the age of 26 she started worrying whether she had the ability to give birth or not because she thought she was too masculine. People around her were also claiming that she could be barren because she looked like a man.
Evaline decided to throw caution in the wind to see if she could become pregnant even though she was not married to prove her worth to the society.
Luckily, she was able to conceive and her baby daddy was so supportive. Their child is now three years old but her man has never questioned her about the beards and chest hair. He loves her the way she is.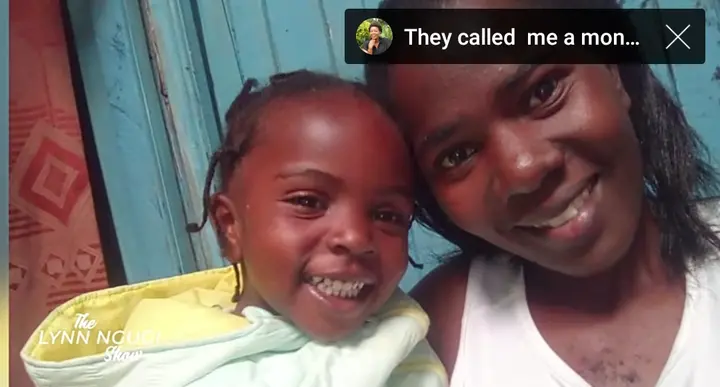 The reason why she decided to come out is to make other women who are like her to accept themselves the way they are. She also advised people to stop being judgemental because no one chooses to have such a condition.